A Fortune 500 company's CEO is caught up in an insider trading scandal. Within minutes of the news breaking, his company's PR team is performing damage control, booking appearances with sympathetic TV reporters, and drafting the CEO's apology and/or resignation speech. That's part of what a PR team is for, after all.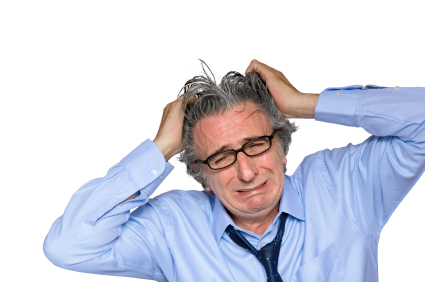 But what if you are one of the majority of American businesses that hasn't yet had the good fortune (and by good fortune, I mean "profit") to hire a whole baseball team of PR pros? And what if it's your one-person or small business that gets caught up in the scandalous crossfire? And the only PR pro you can turn to is also the owner, operator, chief bottle washer, marketer, salesperson and CEO of your business. In other words, it's you.
Simply by having a PR team, big companies are ahead of the little guys and gals when it comes to handling crises and scandals. Companies like Southwest Airlines will easily survive PR nightmares like denying actor Kevin Smith a seat on a plane for being too fat. But will Pete and Joe's Sub Shop survive the six-legged critter the town mayor found in their famous BLT? They will if they follow these tips from the big players:
1.) Make like a Scout and Be Prepared – The first rule of crisis communications? Don't wait until there's a crisis to think about crisis communications. Examine your organization's weak areas. (Pete and Joe probably should have looked more closely at pest control…) Eliminate any vulnerabilities that you find – shady vendors, supplies of unknown origin painted with something suspiciously like lead – and eliminate them or, at the very least, be aware that they may come back to haunt you. Further, determine who will handle crises should they ever occur. If you're a sole-proprietor, perhaps this team will include you, a trusted family member and your attorney.
2.) Resist the Urge to Clam Up – The key word in crisis communications might at first seem to be "crisis," but it's actually "communications." Keep the lines of dialogue flowing between your company, the public and reporters. A muttered "no comment" might look sexy in the movies, but in real life refusing to admit the problem makes you look guilty, guilty, guilty. If you don't have an answer yet or don't know what to say, instead of "no comment-ing" reassure reporters and the public that you will get back to them soon. Tell them a time and place, and how you'll make your statement. Then stick to it.
3.) Tell the Truth – Sometimes the truth hurts, but you know what hurts worse? A lie found out. Not only will you still have the original crisis (everybody understands a little mix-up when scheduling the pest control tech every now and then), you'll also be painted as a liar. And from there, any credibility you might have earned from the media and the public will fly right out the window.
4.) Know Your Audience – If you're going to publicly apologize, know who you're apologizing to. Don't apologize to your shareholders after your toddler toy injured a child, apologize to their parents and all parents and children who could potentially have been affected.  Keeping your target audience in mind is half the battle in crisis communications.  After all, if you sent flowers to apologize to your boss, or wrote a formal memo to apologize to your spouse, you would probably end up right back in the doghouse.
For many small businesses, the looming crisis will never strike. For the ones that do live through a crisis, it's better to be prepared and weather the storm than unprepared and out of business.
This article is written by Mickie Kennedy, founder of eReleases (http://www.ereleases.com), the online leader in affordable press release distribution. Download a free copy of the PR Checklist – a 24 point list of Press Release Dos and Don'ts here: http://www.ereleases.com/prchecklist.html