A successful piece of linkbait can reap many benefits for you and your website. It can help improve your search engine rankings, and it can also get people talking about your brand. But creating linkbait isn't always as easy as it sounds. It takes a lot of careful planning, skill, and luck as well.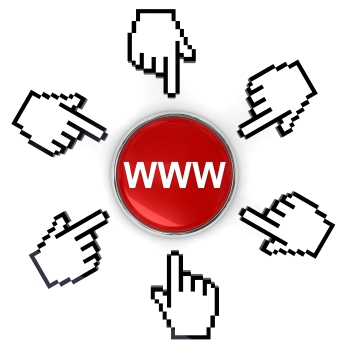 Here are 10 linkbaiting tips that can increase your chances of success:
1. Linkbait doesn't have to be funny – Make no mistake: There has certainly been a plethora of successful humorous linkbait all around the web. But linkbait and humor aren't inseparable. You can also attract tons of links if you publish useful, comprehensive information like how-to guides, infographics, case studies, and so forth. The angle you take with your linkbait isn't what's important. What's important is that you do it well.
2. Don't ignore proven linkbait styles – While creativity does play an important role in developing linkbait, you should also remember there are certain formats that have proven to work time and time again. I'm talking about lists and how-to articles mostly. Just take a look around Digg and ReddIt to see the type of content that goes hot and get an idea of the most linkbait-friendly formats.
3. Contests work – A couple of weeks ago, I talked about using contests to promote your business. Contests are also a great way to get a ton of links. Whenever you have a prize worth talking about, people will link to your contest to let everyone know about it.
4. Add quality visuals – No one wants to read just a huge block of text. You need to add an image or video to your post to spice things up a little bit. Visuals can help to break content up and even enhance the message when used properly.
5. "Me too" content isn't link worthy – Why would anyone link to a post they've seen 100 times before on other websites? If you want to get linked to, you have to say something new, something different. Give people something they can't get anywhere else.
6. Take a stand on a controversial issue – There's something to be said for the power of controversy. While I'm not always a fan of "forced controversy" (people who are constantly trying to be shocking to get attention), I do think it can be very effective when used sparingly. When you take a clear stand on an issue people care about, you'll have a lot of links coming in from supporters and detractors.
7. Try the Linkbait Generator – Linkbait Generator is a neat tool that lets you create catchy content ideas easily. Just enter your subject into the form, click submit, and linkbait ideas will pop up.
8. Be the first – This can be challenging in today's fast-paced blogosphere, but if you can find a way to break a story no one else has talked about, you could get a lot of attention. The first to break a story is usually the one who reaps all the links.
9. Create evergreen content – Creating truly remarkable linkbait is about balancing relevance and long-term usefulness. In other words, you want your content to be link worthy now and 3 years from now. Evergreen content is content that stays fresh always.
10. Build a strong network of promoters – Contrary to popular belief, if you build it, they won't always come. Great content doesn't always achieve linkbait success. It needs to be promoted correctly. That's why you need to build a strong network of influencers who can help spread your content around the web.
Have you ever achieved linkbait success? Share your experiences by leaving a comment.
This article is written by Mickie Kennedy, founder of eReleases (http://www.ereleases.com), the online leader in affordable press release distribution. Download a free copy of the PR Checklist – a 24 point list of Press Release Dos and Don'ts here: http://www.ereleases.com/prchecklist.html