I think accepting guest posts is a good idea for most bloggers. It provides your blog with fresh content, allowing you to take a break for a day or so while someone else carries the load. It also brings in new readers to your blog as the guest blogger will let his readers know to check out the post.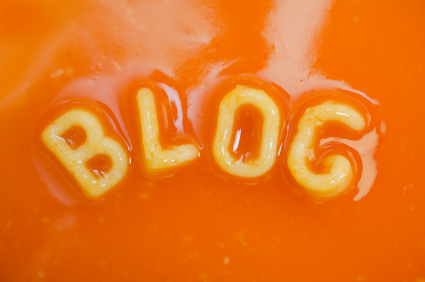 But there is a negative side to guest blogging. Because this has become such a popular tool for building links and creating awareness, you have a lot of guest bloggers out there who are only out for themselves. The result is they try to pass off low-quality content just so they can get their link and push their name out there.
That's why I recommend all blog owners implement standards for accepting guest posts. By knowing when to turn down guest posts, you can make sure to maintain the standards of quality on your blog.
Here are some tips to help you when dealing with guest bloggers.
Look at samples of the blogger's previous work – You can get a pretty good idea of a blogger's skill set by looking at his (or her) links to previous posts. Ask to see 2-3 of their best posts, and spend some time reading over them. If you aren't impressed with what you're reading, you probably shouldn't give the blogger the go ahead to write content for you.
Consider implementing word counts to prevent link grabs – I mentioned earlier that guest blogging is often used as a link building/SEO tool. This benefit of guest blogging has led to a lot of marketers cranking out short, sloppy content crammed with links back to their website. Now, I'm not a fan of word counts generally (I find them restrictive and distracting), but making guest bloggers reach a minimum word count can keep them from writing a really short, valueless post just for link building.
Make sure the advice isn't steering your readers wrong – Look, there's nothing wrong with having presenting different opinions to your readers, but you can't have guest bloggers giving faulty information to your readers. For example, if a guest blogger sent me a post that said the best way to write a press release is to fill it with hype, advertising slogans and pushy sales gimmicks, I couldn't publish that. It'd be misleading to my readers.
Check for duplicate content – I've actually had friends tell me stories about guest bloggers who tried submitting content they stole off another website. It amazes me that a blogger would be that brazen, but I guess that's to be expected when you have people who are only out for themselves. So, with that in mind, I recommend using a duplicate content tool, like Copyscape, to scan all guest content before publishing it.
Have you ever turned down a guest post on your blog? Why did you do it?
This article is written by Mickie Kennedy, founder of eReleases (http://www.ereleases.com), the online leader in affordable press release distribution. Download your free copy of 7 Cheap PR Tactics for Success in Any Economy here: http://www.ereleases.com/7cheaptactics.html