Recently, we spent a little time talking about some things you can do to get more positive online reviews from your customers. Positive reviews are helpful because they allow you to build trust with your customers, and they can help flush any negative reviews down toward the bottom.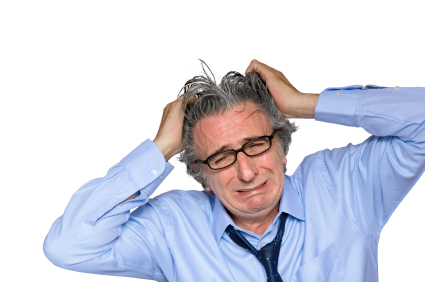 But the truth is negative reviews are inevitable. No matter how great your company is, there will always be those customers who are just impossible to satisfy. They have an axe to grind, and they're going to let the world know what they think about your company.
The problem with negative reviews is that customers tend to trust fellow consumers. So, if they see a pattern of negative reviews for your company, there's a good chance they'll be scared off from doing business with you.
While it's never a good idea to argue with someone who leaves a negative review, it is important that you're proactive in handling bad reviews. One of the most important things you should look for is incorrect information in negative reviews.
For example, suppose you run a clothing store and a customer leaves a review warning others to stay away from your store because you don't carry any brand name items. You could leave a rebuttal detailing some of the brand names you carry in your store, and you may even include a link to your online catalog so users can see how wide your selection really is.
You can also try to reach out to the customer who left the negative review to see if there's anything you can do to appease them. It may require you to swallow your pride or bend some rules, but if you can make an angry customer happy and have them retract their negative review, it very well may be worth the trouble.
But these aren't your only options.
If the review is completely unfair and contains flat out lies, you can try contacting the administrators at the review site to see if they'll take the review down. Of course, you'll have to be able to prove your case, clearly showing that the reviewer is just making things up, but if you can do that, the review site will take the negative review down. They've done it on many occasions.
Quick tips for avoiding negative reviews
Go the extra mile to solve customer's problems
Encourage satisfied customers to leave reviews
Learn from negative reviews to avoid future mistakes
Have you ever had to deal with abusive, lying reviews? Share your experiences.
This article is written by Mickie Kennedy, founder of eReleases (http://www.ereleases.com), the online leader in affordable press release distribution. Download a free copy of the PR Checklist – a 24 point list of Press Release Dos and Don'ts here: http://www.ereleases.com/prchecklist.html