Eminem, Kanye West, Donald Trump, Michael Moore, Rush Limbaugh, and Mark Zuckerberg; GoDaddy, Carl's Jr., Rolling Stone, and Dove. What do all of these people and companies have in common? They've all used controversy to generate attention and bolster their brands to a new level. You could even argues that, without controversy, many of the names on that list would be unknown.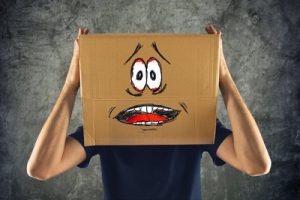 Controversy sells, and it earns media attention, too. You'd be hard-pressed to find a week that's gone by without one or more of those names listed above not finding itself in the news. Sometimes, the controversy leads to not-so-favorable coverage for those names (like recently when Kanye West found himself criticized for demanding that a fan at his concert stand up, only to find out he was disabled); other times, the controversy results in praise and fanfare (like when Dove launched its Real Beauty campaign, plastering billboards with untouched images of unclothed women with no makeup). The point is that controversy gets people talking, and that's why it can be such a powerful PR and marketing tool.
Too many times, brands avoid controversy like the plague. They're terrified of it. They believe that playing it safe is the best way to be likeable and trustworthy to their target audience, but that's not always the case. Often times, playing it safe is the easiest way to be forgotten and to become irrelevant. People aren't always looking for the brand or figure that's polite and uncontroversial. Sometimes, they're more interested in the brand or person that's authentic and honest, even if that means pushing the envelope and drawing the ire of others.
Now, does that mean you should go out and be controversial just for the sake of getting attention? Of course not. Controversy without a strategy is a surefire way to shoot yourself in the foot.
Kanye West doesn't say the things he says just for the heck of it. He says them because he knows who his real audience is. He says them because he knows that the people who truly "get" him will love him and support him even more, and those who vilify him aren't the people he's going after anyway. His fans listen to his music because he speaks his mind, whether people like what he has to say or not, making him authentic and relatable.
Dove didn't decide to post a bunch of ads containing unedited photos of women wearing no clothes and no makeup without having a strategy. They knew that real women were sick and tired of the narrow definition of beauty that was represented on magazine covers. They wanted to start a conversation about beauty that resonated with their audience, tapped into those thoughts that few had voiced, and at the same time, helped the company become more relevant and more profitable.
So, if you're going to deploy controversy into your PR and marketing efforts, make sure you actually know what you're doing. Know who your audience is so you can speak to them in a way that grabs their attention and gets them on your side. But be prepared for what might happen if your controversial approach backfires, because even when controversy is used deliberately and strategically, the risks are minimized but never completely eliminated.
Are you willing to take the risk?
This article is written by Mickie Kennedy, founder of eReleases (http://www.ereleases.com), the online leader in affordable press release distribution. Download a free copy of the PR Checklist – a 24 point list of Press Release Dos and Don'ts here: http://www.ereleases.com/offer/prchecklist.html