Even the most carefully crafted news release, eagerly received by a reporter will not guarantee effective coverage for your cause, product or service. It can take time, patience and the careful nurturing of relationships to get to the point where the reporter picks up the phone or shoots off an email to say, "yes, I'd like to talk to YOU." It is this point where the rubber, as they say, meets the road.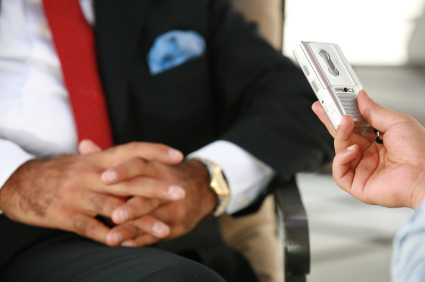 While clients rely on their PR reps to secure these connections, PR reps rely on their clients to do just a few things right – and to NOT do a few other things. Here are some of the pet peeves of writers and reporters and how to avoid them so you actually do see your message in the news:
Don't bait and switch

. If an employer expects to interview you about strategies for increasing the effectiveness of your brand, don't launch into a soliloquy on the evils of capitalism. Stick to the reporter's topic.
Do offer helpful and valuable

information

. Be forthcoming with information. Don't be afraid of "giving it away." In today's information-rich society, those who freely share of their expertise are those who get exposure, clients and connections. Offer meaningful information designed to resonate with the reporter's readers/viewers.
Don't be an over-the-top huckster

. Hucksters were an early version of today's PR professional and we've worked hard to overcome the image ever since. Journalists and reporters are not interested I helping you promote your products or services (that's a side benefit that you're interested in, but you can't be shameless about it). What's shameless? Things like insisting that your web site, telephone number, fax number and address be included in the piece. Not going to happen.
Do offer background information and materials

as a helpful service to the reporter

– more of an aside than a demand. "If you'd like, I could send over some .jpgs of my XYZ." "Would you like me to send you a copy of that report I mentioned?" "I'd be glad to send you some excerpts from my book that you could pull from…"
Don't ask to see the piece before it's printed/aired

. IT BEARS REPEATING: Don't ask to see the piece before it's printed/aired. Don't even hint at it. It marks you as an amateur and in most cases – particularly with the major news media – is against the media outlet's policy.
Do welcome the opportunity to review the piece before it's printed/aired

if the journalist offers you the opportunity – and some will.
Don't miss your appointment

. Reporters are busy people. You snooze, you lose. There are plenty of others looking for the coverage.
Do interact with the reporter/writer professionally

– even if they're not professional or fully up-to-speed on your topic. Sometimes they won't be. This is your opportunity to educate and inform.
Don't complain about the coverage you receive

. If a gross factual error is made, it's fine to point it out and ask for a correction (much easier to receive these days in our electronic environment). But, if you just don't like how you came across, let it go. Learn from your experience for the next time.
This article, written by Linda Pophal, originally appeared in PR Fuel (http://www.ereleases.com/prfuel), a free weekly newsletter from eReleases (http://www.ereleases.com), the online leader in affordable press release distribution. To subscribe to PR Fuel, visit: http://www.ereleases.com/prfuel/subscribe/.