What sets apart a hugely successful brand from all others? It's the effort it makes to connect with and relate to its audience, to put a human face on the brand. Exploring the humanization of brands was the focus of the second BrandsConf held recently in New York City.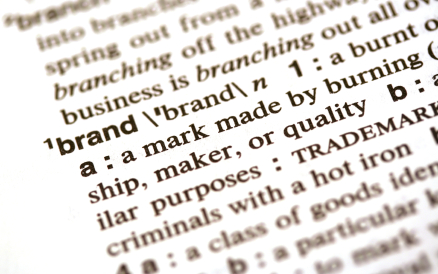 When we think of brands, it's often the mega-brands that come to mind: Coke, Pepsi, Target, Walmart, Apple, Nike and so on. But medium and small businesses are brands, too, and it's equally important – probably even more important – for them to understand and embrace their customers. In fact, Stacie Wagman, publisher of a Canadian online resource for families and children, is convinced that small businesses are doing a better job than their bigger counterparts in terms of connecting with customers via social media.
Conference organizer Jeff Pulver literally embraced his participants, giving each speaker a big bear hug as they walked on and then off the stage. This simple act made the conference feel more intimate and welcoming. At the lunch break, Pulver encouraged members of the audience to give each other a hug. To some this may seem too touchy-feely, but it did help to create a sense of community.
"Community" and "storytelling" were two buzzwords of the fast-paced day. And we mean fast paced. In the tradition of Pulver's #140Conf events – modeled after Twitter's 140-character message limit – individual presentations were limited to 10 minutes long and panels from 10 to 20 minutes.
One panel discussed "The Joy of Conversation," and storyteller extraordinaire Sharlene Sones emphasized the importance of communicating with the customer. Sones, brand strategist at Brandstoria, called conversation is a brand's "currency."
The day was filled with a wide range of speakers, from the consul general of Israel to a psychic to two seventh-grade students from Tanzania. Each of the presentations illustrated how brands can integrate the human element for long-lasting results.
Throughout the day, social media – Facebook and Twitter in particular – was frequently touted as a way brands can build community. Speakers emphasized that, thanks to the Internet, brand communication is now two-way. Social media gives brands an opportunity to interact with consumers, sometimes even one-on-one.
Rachel Tipograph, director of global digital and social media at Gap Inc., said it's important to develop "passion points" – content that resonates with customers' interests. Panel member Dan Neely, CEO of Networked Insights, added that content should be something customers actually want, not what the brand thinks they want.
"It's more about storytelling than telling facts," said Mary-Ann Somers, vice president/marketing of venturing and emerging brands for Coca-Cola North America. She continued by saying it's knowing the consumer, not just researching. And it's no longer a sales call, but a brand conversation.
Chris Yura's SustainU recycled apparel brand takes the storytelling concept to a whole new level. SustainU challenges customers to "Wear a better story."
But social media has not completely displaced more traditional public relations. Doubletree by Hilton's Diana Plazas told how the hotel chain used both online and off-line channels to celebrate the 25th anniversary of its chocolate chip-cookie tradition. Doubletree launched a cross-country cookie CAREvan, sharing goodwill … and its trademark treats.
Considered by some to be another traditional form of PR, news releases have "gone viral" via online distribution – and accessibility to the public. They are a perfect outlet for businesses to share their unique stories with the public and media.
What's your company's story?
This article is written by Darcy Silvers.

Download a free copy of the PR Checklist – a 24 point list of Press Release Dos and Don'ts here: http://www.ereleases.com/prchecklist.html