Do you really want to make sure your press release never sees the light of day? The quickest way to do this is to include some errors on it. Spelling errors and grammar errors are one thing, and can certainly kill your chances of being included in tomorrow's edition. But some of the most common errors made on press releases are formatting errors.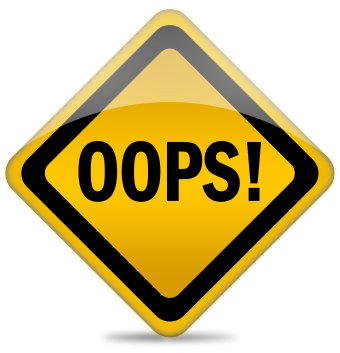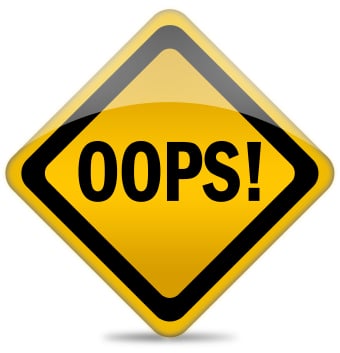 Worse, you may not even realize you're making them. It can extremely frustrating when you don't have any idea why your press releases are consistently ignored by newspapers and magazines. Looking at your formatting may clue you in to at least one area in which you need improving.
Here is a small list of some of the more common press release formatting errors out there. Take a look at some of your past press releases and you may find they've been the problem all along.
Missing Info
Reporters want to contact you and include you in their story. It's true! If you have a great press release, they naturally want to use it. I mean, it's way less work for them, as much of the writing's already done. Just send it along to the page editor and that's that.
But when you don't include certain info, the press release is unusable, and they're forced to look for another story to run. Stories have to have certain information.
Did you include your website? Phone number? Address? Smoke signal location? Just kidding. There's got to be some way for the paper (and their readers!) to contact you. Imagine telling someone you have a life-altering product for sale but don't tell them where the store is. What's the point in even telling them? It's not a fun treasure hunt, it's business – include your contact info or face the recycle bin!
Local Stories for Local Papers
Don't forget to include the originating city in your dateline. That's a big clue to local news outlets scouring the newswire for local stories. For local news outlets, local stories are always going to be their top priority. You may think your news is of the utmost national importance, but so what? So are the other 5,000 press releases your local paper received that day.
Therefore, it's very important to format your press release for whatever market you serve, including your local market. If it's a local paper, try to figure out how your announcement pertains to the local community. In many cases, your competition may be a school board meeting or coverage of the farmer's market. The barrier to entry for local media pickup is low. Take advantage of it!
Fonts
As much fun as it is to write in Comic Sans or Wingdings, a press release announcing how much money your company raises for a cancer foundation isn't the time to do it. Stick to the basics: Times New Roman, or perhaps a nice Calibri. Anything too "scripty" or fancy could cause problems.
Not only does a crazy font make you look a little silly, it may be difficult to read, especially by an older journalist. If you're following a template, make sure to follow it exactly – no fudging with what works unless you have a REALLY specific and unique reason to do so.
Looking back at your past press releases, what are some of the mistakes you've made?
This article is written by Mickie Kennedy, founder of eReleases (http://www.ereleases.com), the online leader in affordable press release distribution. Download a free copy of the PR Checklist – a 24 point list of Press Release Dos and Don'ts here: http://www.ereleases.com/prchecklist.html