I have a new theory I want to share with you. We already know that most press releases suck, but I think that the reason they suck so bad is because of the pressure most clients put on their PR reps. PR guys are so busy caving to the demands and expectations of their clients, that by the time they get through tweaking the press release to fit their needs, they're left with a steaming pile of garbage.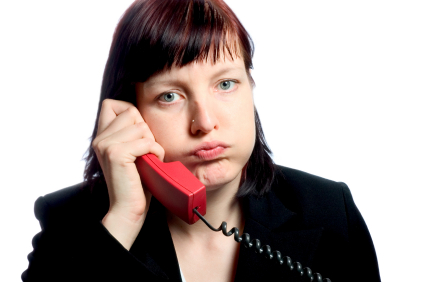 The simple truth is you shouldn't be writing press releases to please your client. The client isn't your target audience, and quite frankly, most clients wouldn't know a good press release if they were staring right at it. That's why they hired you to write it, because they don't know how to do it themselves.
Look, I'm not saying that you need to ignore your clients. Their feedback is important, and at the end of the day, the press release isn't going out without their stamp of approval. But there are times where you absolutely have to stand up to clients and educate them on what makes a good press release. Clients need to understand that putting a bunch of hype in the press release isn't a good idea. They need to understand that reporters don't really give a hoot about every trivial detail regarding their company and executives.
Here's one thing you can do to help your clients "get it." Show them a bad press release next to a typical story from a newspaper or magazine they're targeting. Point out how different the stories that get picked up are from the type of press release they're trying to get you to write for them. When they see just how big the differences are between the two, hopefully, they'll begin to understand that press releases need to tell compelling stories, not be full of hype and self-congratulatory BS.
Of course, we PR people do share in the blame for the bad press releases that get sent out. We're the ones who are supposed to be the experts, and it's our job to educate clients on the process. We need to set realistic expectations, so that they understand things don't magically happen overnight. They need to know that there is no magic bullet press release, and they need to understand the things journalists hate to see.
Now, if you've done your best to educate your client and they still insist upon turning your press releases into garbage, it might be time to set them free. Remember, your name is on the line too, and if you're sending out low quality work, reporters will start to ignore you and potential clients won't be impressed enough to work with you. So, you have to know when it's time to fire a client.
Have you been letting your clients get in the way of writing good press releases?
This article is written by Mickie Kennedy, founder of eReleases (http://www.ereleases.com), the online leader in affordable press release distribution. Download your free copy of 8 Shocking Secrets Press Release Distribution Firms Don't Want You to Know here: http://www.ereleases.com/landing3.html