Think nobody's checking on your business? Hoping that little f-bomb slip-up you let fly on Twitter a few months ago just disappears? Rest assured, that, plus any number of other little things that may be turning your audience off, can and will crop back up.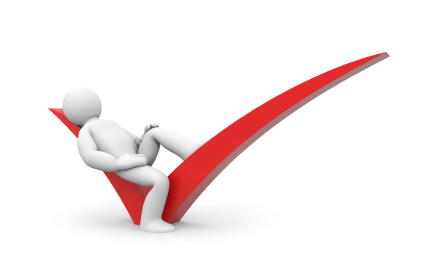 Monitoring your online reputation is extremely important. You never know what's out there about your company and some of it may even be totally false. So how are your clients and customers checking your reputation? There are several places they are probably going right now to check up on you. Make sure you see what they see by following in their footsteps:
Google
Of course, one of the simplest things you can do is to just Google your business name. Hopefully, it'll wield several pages of results, most of them chipper. However, you may find a disgruntled customer or client complaining about your business. You can also check to see if anyone has stolen any of your copy or images or even trying to take your identity.
Don't just search for your company name, either. Try a little poking about with your product names or even your employees. You never know what you (and your clients and customers) might find.
Social Media
Google is just the start, of course. Another place to look is on social media sites like Twitter and Facebook. They can both be a treasure trove of knowledge when it comes to your company's online reputation.
Keep particularly close lookout on certain hashtags – these can go viral in no time at all. This is especially true if you know something has gone wrong with your company. If #yourbusinesshateswomen starts to get around without you doing something about it, you might be out of business soon.
Reputation Trackers
If someone is particularly interested in keeping track of your reputation, there are several websites they can use that will do it for them. Sites like Glassdoor let your clients and customers get a peek inside what you do and how you do it. This info can even include the interview questions you asked and how much you pay!
Of course, you can pre-empt this "attack" by signing up for your own websites that can monitor and maintain your reputation. There are many out there, such as KwikChex and Spiderboost. If your worried about your digital footprint – and who isn't? – go ahead and check these out today!
This article is written by Mickie Kennedy, founder of eReleases (http://www.ereleases.com), the online leader in affordable press release distribution. Grab three free ebooks, including the Big Press Release Book and Twitter Tactics, here: http://www.ereleases.com/insider/freebooks.html