For years, we've been talking about how press releases are a great tool for link building. By including a couple of backlinks with keyword-rich anchor text in your online press releases, you could easily build a nice link portfolio which would be very helpful in boosting your search engine rankings.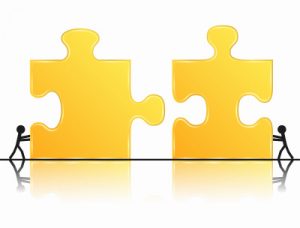 This was an effective tactic for years, but like every other SEO and internet marketing tactic, it got abused and ruined by spammers. The quality of most press releases declined drastically, and the internet was littered with crappy, unimportant press releases that were filled with links.
Of course, Google responded by updating its algorithm to crack down on websites using manipulative link building practices. As a result, many free press release directories went by the wayside and using press release distribution solely for link building purposes became futile.
That brings us to today. Are press releases still useful for link building? Should you even bother distributing press releases online anymore?
The answer to both questions is a resounding yes. That is, of course, if you go about it the right way.
The fact is that you have to change the way you think about link building with press releases. In the past, it was all about making sure each press releases included a few backlinks with keyword-rich anchor text to various landing pages on your website. Whether or not those links were actually relevant or added value to the press release didn't matter. It was all about just getting those links.
These days, stuffing your press releases with links isn't going to cut it. Now, you should only really put links in your press releases if they are relevant and useful. For example, if you mention a study in your press release, linking to that study would be useful and it would add value for the reader.
A good rule of thumb when placing links in your press releases is to ask yourself, "What's my main reason for adding this link?" If your reason is strictly to drive traffic and to increase your search rankings, that's not good enough. If the link doesn't make the press release better, it probably doesn't need to be there.
Now, you might think this means that press releases are no longer good link building tools. I wholeheartedly disagree. Keep in mind, the whole point of Google's algorithm updates is to reward sites creating quality content. So, if you're creating high quality press releases that naturally earn links because people find your stories useful, you will be rewarded with better search rankings. The key is to make your press releases worth sharing. It's all about quality.
The days of taking shortcuts for link building with press releases are gone. But with the right approach, you can get better results than ever before.
What do you think about using press releases for link building in 2013? Can they still work? Share your thoughts by commenting below. 
This article is written by Mickie Kennedy, founder of eReleases (http://www.ereleases.com), the online leader in affordable press release distribution. Download your free copy of the Beginner's Guide to Writing Powerful Press Releases here: http://www.ereleases.com/insider/beginnersguide.html