There's no such thing as an "inactive campaign" in public relations – there is either an active campaign or a dead campaign that needs to immediately be reconfigured. If you have an "inactive campaign" you think is just fine running on the rails, you're in serious trouble.
Why? Because just like everything else in life, you have to constantly work at a PR campaign. We've all seen pro athletes who go stagnant because they start to believe in their own hype. They grow a little soft, they stop practicing so much, and their performance suffers. Eventually, they're on the bench, wondering what in the world happened.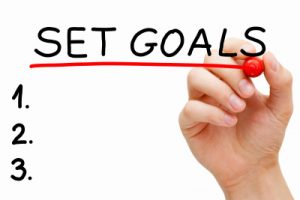 It's important to continually challenge yourself and your campaign or you'll go soft just like that pro athlete. Even though you think your campaign is just fine, it deserves a little tweaking to keep it fresh.
What Are You Missing?
When you look at the results of your campaign, you've probably always thought there was something missing. No matter how great you're doing and how much the numbers moved up there's always a little something you wish you could achieve. It's just that over time you forget those little things and concentrate on all the other results.
However, what could you do to achieve even more with your campaign? For example, if you've always wanted to capture a specific demographic but didn't think it was possible, now is the perfect time to strive for that goal.
Before, you may have been distracted getting the campaign off the ground and running smoothly. After this is all accomplished, you can nitpick it to make sure every aspect is working.
If It Ain't Broke…
 But what about the old saying "if it ain't broke, don't fix it?" Will this ever apply to the campaign you're running? What if you amend something and ultimately end up breaking it?
The thing about PR is you will always be in a constant state of "broken." If public opinion about your product isn't dramatically shifting, then the way your customers prefer to be approached is. If that isn't swinging violently, something else in your campaign is changing.
You may even find that your normally complacent customers suddenly want a product LIKE yours that isn't exactly yours. Maybe they're convinced you're too "corporate" for them and they need a change.
In this case, you need to find out why this is happening, and fast. Moreover you must find out how to either sway their opinion back your way or change your approach altogether. If you start to think your PR isn't in a constant state of repair, you could be in for a nasty surprise around the corner.
What's the biggest shock you've ever encountered during a PR campaign?
This article is written by Mickie Kennedy, founder of eReleases (http://www.ereleases.com), the online leader in affordable press release distribution. Download your free copy of 8 Shocking Secrets Press Release Distribution Firms Don't Want You to Know here: http://www.ereleases.com/landing3.html