There's no denying the meteoric rise of Pinterest. The little social media site that could went from humble beginnings in early 2010 to the third biggest social network on the Internet earlier this year. Considering the hundreds of various social media sites out there, it's a pretty big deal!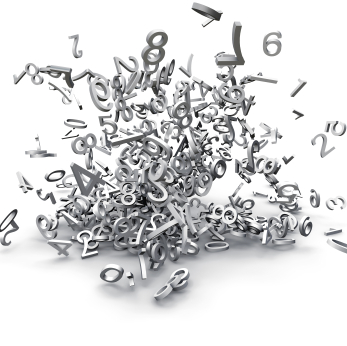 Ever since Pinterest launched (and certainly since it started to blow up), companies worldwide have been trying to grab any customers they can from the site. However, it's not like Facebook where you can directly market and talk to people – Pinterest is all pictures all the time, and they're not fond of obvious business pandering.
There's one major question that these businesses may not have considered, though. With all the hard work to get Pinterest users to notice them, they don't seem to have wondered if it's worth it in the first place!
The Traffic
One of the main questions to consider when going after an audience is whether or not they'll even care about your company at all. Big brands like Lowe's have tried to go after the Pinterest market with mixed results – the real numbers have yet to be seen. But as the Pinterest user base tends to skew towards artsy and DIY focused people, some companies will have more trouble than others.
The other aspect to consider is the "visual" nature of Pinterest. Since it's all pictures, you have to rely on photos to drive people to your real website and storefront. If your business doesn't have any sort of photo presence (i.e. products, physical accomplishments, etc.) it's just not going to work. If you're an accountant, posting pics of paperwork and money clips probably won't get the job done.
Some companies (usually smaller ones) have reported that they've seen a jump in traffic since they started work on their presence on Pinterest. However, there's one notable issue: so far, it seems to be just traffic and not sales! The bounce rate for Pinterest links has skewed higher than other links of the same nature thus far, indicating nobody is staying around to buy anything.
How to Decide
Of course there's no real reason to not at least try and bring in some new blood with a Pinterest campaign – if you have the time that is. If you have a brilliant strategy to rope users in to your accountant business using pictures, go for it. You never know, it could work.
But I do suggest just trying out a sampling first. Putting in too much effort could not only drain your energy but time you could have spent elsewhere. And again not every company out there is good for Pinterest, just like not every business works on Twitter or LinkedIn.
Just because something is a hot new trend doesn't mean you have to jump on it. If you can make it work, go for it, but until real data comes in from the few forerunners it's tough to see where the real money is.
Do you already have a presence on Pinterest? Link to your account in the comments!
This article is written by Mickie Kennedy, founder of eReleases (http://www.ereleases.com), the online leader in affordable press release distribution. Grab your free 160-page copy of the Big Press Release Book – Press Releases for Every Occasion and Industry here: http://www.ereleases.com/insider/bigbook.html