Reports constantly go back and forth: either Google Plus is a tremendous failure or it has changed the face of social media forever. I'm more interested in the long-term stability of the platform, as Plus can easily go either way. Google has already seen the demise of a few social media experiments in Wave and Buzz (though I think Wave got a bad rap), so naturally users are skeptical to Plus's ability to stick around.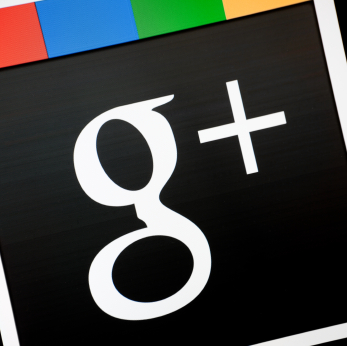 However, there are plenty of signs that G+ can stand the test of time. Though not the biggest leap forward in the world, Google Plus has any innovations that give it a slight edge in the race.
Users
One of the biggest complaints about Google Plus is that it's a veritable desert out there, even months after the service launched officially. And, well, it's a little true. Though many have signed up for G+, not many stuck around after making their first post, instead heading back to the Facebook and Twitters they know.
Part of this "wasteland" issue can be blamed on the exclusivity of Google Plus's launch. For many months, the site was seen as a nerd's mecca, something you gained access to in the back alleyways of the Internet. Eventually, this had to change – though Google may have waited too long. By the official launch, Google Plus was swamped underneath its own hype.
However, this has also created a particularly unique environment for users who stuck around. They're extremely social, and users like Wil Wheaton have become even closer to their fanbase, regularly using the platform to converse with them. Bloggers and podcasters have also found great success on Google Plus, as their readers can continue the conversation for hours on end.
Business Pages
If a social media site is going to not only scrape by but really take off, it has to have some sort of business edge to it. And Google Plus has achieved that with their Business Pages. Companies and brands can now create pages and interact with customers much like they could on Facebook – but with a twist.
What really sets the interaction on G+ apart is the ability to use the "Hangout" feature to have real live conversations. Now, instead of a company answering questions about a new product or public relations issue with text, a rep can simply hop on Hangout and talk with them in real time, face to face.
This creates a whole new level of interactivity for brands that can further the notion that companies may not BE people, but they are certainly made up of people. And these people want to know what their customers think, appreciate, and despite.
I will say, however, that Google needs to come up with something that will further set them apart from the rest, something that will bring users in by the droves. It could be business related, or they may even have to go back on their word about allowing game developers to come on board. Until then, it may be relegated to a niche platform – the nerd mecca.
What do you think it will take to fuel a bigger migration over to Google Plus?
This article is written by Mickie Kennedy, founder of eReleases (http://www.ereleases.com), the online leader in affordable press release distribution. Download a free copy of the PR Checklist – a 24 point list of Press Release Dos and Don'ts here: http://www.ereleases.com/prchecklist.html