Looking to finally usher your company into the age of social media? To do so, you'd best be served by putting together a social media team. While it may sound like a bit of a daunting task, these pointers can help simplify the process and get you active on Web 2.0.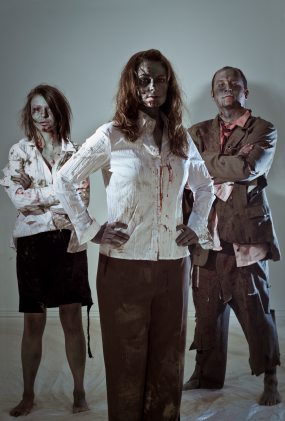 Decide on internal or external – Depending on the size of your company, you'll choose to either assemble a team internally or to outsource. Outsourcing is recommended to small business owners who already wear too many hats. On the other hand, if your company is large enough, assembling a social media team from within can prove beneficial as members of your company will likely be your best bet for conveying your brand's message accurately.
Consult all departments – Often, the social media team defaults to the marketing department. And while you may want it to fall largely on their shoulders, it's also important that you consult other departments within your company. For example, you may want to include human resources for a more accurate view of what's going on within your company.
Look for bridge builders – The best social media team members will be those we identify as bridge builders. These are the skilled communicators who are able to talk to anyone from any background. They are able to bring people together to meet on common ground. Such qualities are essential in social media marketers.
Writing skills are key – Social media marketing all revolves around writing. And we don't mean technical writing. We mean writing that speaks to your target demographic. Writing that is clear and to the point. Writing that is clever yet not forced. Writing that starts meaningful conversations with your target audience. Find this writer in your company and make sure he (or she) heads up your team.
It's no secret that social media is here to stay. And it's essential that your company delve into the game. Follow the above pointers and you'll have a team engaging with your customer base and building your brand online in no time at all!
What steps did you take when assembling your social media team? Share your experiences by leaving a comment.
This article is written by Mickie Kennedy, founder of eReleases (http://www.ereleases.com), the online leader in affordable press release distribution. Grab three ebooks, including My Facebook Formula, a free report on Facebook and why you should be using the largest social network for your business, here: http://www.ereleases.com/insider/freebooks.html