As the noise and clatter on the Internet increases, it's more important than ever to create a solid  public relations strategy. But often the problem with this is companies tend to flock to the same ideas and sources, which results in many of the same strategies being used over and over again.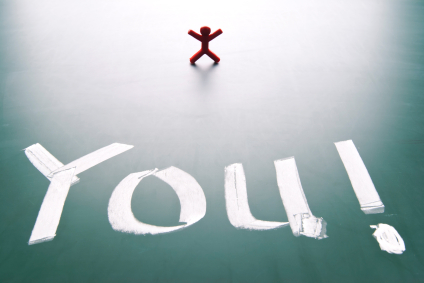 The real issue here is, again, the crowded environment in our busy world. With the rise of so many new businesses right now, everyone is vying for the public's attention. And how do you get attention above the din of the crowd? Be as brash and crazy as you can in hopes they see you waving your arms about!
But there's a better, more honest approach to PR that tends to get ignored at the moment. If you really want to get noticed in today's hectic world, go for simplicity.
Crazy Campaigns
We've all seen the business or website that has just tried way too hard. You know there's a team behind the campaign that thinks being enthusiastic makes up for solid strategy and hard work. For example, a company who puts out a video series then gets a firm to fake views in hopes it will attract real attention.
Sure, that may work once in a while. Let's face it, being brash and loud does attract attention. But how often does that inspire real dedication to a company? It may create a buzz at first, but what's the follow up? To be even more brash and loud? That just means upping the ante, and eventually there's nowhere to go.
Going for simplicity, on the other hand, is less attention-grabbing and more foundation-building. Things like going after your core base, reaching out to communities, doing research on what people like, etc. can eventually lead to great results in the future. The people who are with you in the beginning will be with you for a long, long time.
Not Boring
I don't mean to say you can't try anything interesting or think outside the box. You do still have to make yourself heard above the noise. But more important than the initial "strike" is what you do after: how do you keep the people coming back for more?
Keep in mind a large portion of your initial audience will check you out exactly one time then leave. They'll click on your website, poke around, and take off. Even on Facebook they'll maybe click "Like" but never go back to your page again – unless you make them!
This is why it's so important to establish a community. No matter how you entice people over to your side, you need ways to keep them interested and keep them coming back for more. Update with interesting stuff or deals for merchandise. Once your business starts to take off it gets easier, but in the initial push if you don't have a strong foundation your efforts could be for naught.
What's the craziest thing you've ever attempted in a PR campaign?
This article is written by Mickie Kennedy, founder of eReleases (http://www.ereleases.com), the online leader in affordable press release distribution. Download a free copy of the PR Checklist – a 24 point list of Press Release Dos and Don'ts here: http://www.ereleases.com/prchecklist.html