Yes, social media is all the rage, but many people still aren't quite sure what to do with all this Tweetering and Facespacing. Here are five tips for building credibility and scoring new clients using social media: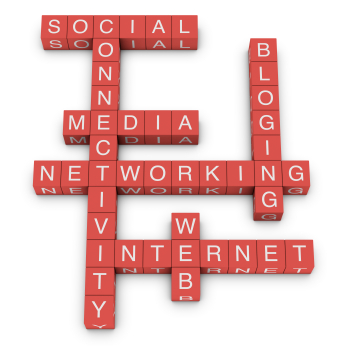 1. Create a Presence – A number of people "lurk" on social media, waiting for their chance to jump in. While its circumspect, and even wise, to hang back and learn the etiquette of a social media site, blog, or forum before joining the conversation, it's unwise to wait to build your presence. Even if you don't have any specific social media goals in mind, get started interacting with potential clients, customers, and colleagues and begin sharing useful information.  If nothing else, reserve your name or organization name on the big sites like Twitter and Facebook before someone else comes along and snatches it up forever.
2. Persist – If someone looks at your blog or Twitter account and sees months or years of you answering questions and interacting knowledgeably in your field of expertise, they are less likely to think that you are a huckster ready to ride off into the night with their money, and much more likely to hire you based on your proven expertise.
3. Stay Involved – People fear spambots, Twitter AutoFollowers, and the other scammers that haunt the internet.  So don't make like one of those sleazoids and only show up on social media when you want something. Even when your plate is full and you do not currently need to light up your Twitter account searching for new clients or customers, don't let your social media accounts fall dormant.
4. Add Pictures – People believe what they see. How often have you received a Facebook friend request with just a gray shadow where the person's picture should be? This is not very friendly and welcoming, and can, in fact, be unnerving to some people who are used to sharing details of their life on their social media accounts. Why open up that world to a shadowy stranger? On the other hand, I'm sure there are some people on the 'net who you've never met in person, but who you feel like you know well. This is partially because they included pictures of themselves, which is a signal to your brain that you're dealing with a real human being and not a ghost in the pixels.
5. Give More than You Take – The Beatles said "In the end, the love you take is equal to the love you make." Now, change the word "love" to "money" and you may think that all the time you spend on social media negates the Beatles' wise saying. ("Boy, it sure seems like I'm spending a lot of time on Twitter, but with no reward.") But wait! Think of your time giving back on social media – introducing people who should know one another, answering questions in your field of expertise, or gamely sharing Retweets – as time that will eventually pay off.  You're building your reputation and your credibility, and soon people will begin to think of you when they need an expert.
Like it or not, social media is the new paradigm in Internet activity. Follow these five tips to start building your social media credibility today.
This article is written by Mickie Kennedy, founder of eReleases (http://www.ereleases.com), the online leader in affordable press release distribution. Download your free copy of 8 Shocking Secrets Press Release Distribution Firms Don't Want You to Know here: http://www.ereleases.com/landing3.html