Does your brand make customers feel something? Do they take notice whenever they see you? Are they loyal to your brand like Apple's customers? Do they hate you? Or do they just feel nothing at all?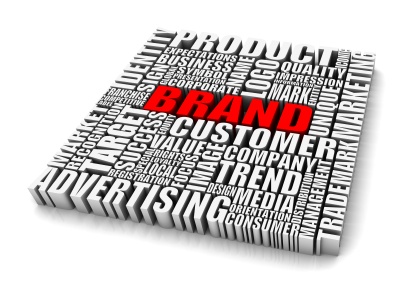 Hopefully, you answered yes to any question but the last one, because there is nothing worse than being stuck in the mediocre middle. When you're stuck in the middle and consumers are indifferent toward your brand, you're in serious trouble.
Why is it bad to be stuck in the middle?
Think about it. If customers have no connection to your brand whatsoever, what motivation do they have to do business with you? Why would they choose a brand they don't care about instead of one of your competitors? They wouldn't.
Brands that get stuck in the mediocre middle – and that's the vast majority of brands – are unmemorable and practically invisible. Customers just pass them by without even taking notice.
We all want to be loved
Now, if you had it your way, customers wouldn't be indifferent toward your brand. You'd much rather they love your company, right? What company out there wouldn't take the devoted fan base Apple has? We all would.
But in an increasingly crowded marketplace where it's harder than ever before to get the attention of customers, how can you create a brand that people love?
Here are a few basic tips that can help you get headed in the right direction.
1.     Don't try to be all things to all people. Let's look at Apple again. Apple isn't for everyone. And they don't try to appeal to everybody. That's what makes them so cool. Apple consumers feel like they are the ones who "get it", and there's a sense of community and exclusivity that comes with being a customer. The lesson is to focus on appealing to a specific crowd.
2.     Have a clear USP. Customers don't get excited about "me too" brands. You need to have a clearly defined unique selling point that lets customers know what makes you different and better than the competition.
3.     Build a community. There was an episode of Curb Your Enthusiasm where Larry David was driving around in his Prius and he waved at another guy who was driving a Prius. He got upset because the guy didn't wave back. He felt that because they both owned a Prius, they were like members of a club. Strong brands create this sense of community.
Better to be hated than ignored
Most brands are scared to death of being hated. They think that's the worst possible thing in the world. And they're wrong.
Consider this: Crocs built an entire shoe brand on being hated. The critics called these shoes every insult in the book, but the more people hated Crocs, the more shoes the company sold.
But this isn't an exception. Take a look at Goldman Sachs. Despite facing intense scrutiny and being one of the most hated brands in the country, they continue to be strong and profitable.
McDonald's was also recently voted as one of the most hated brands, yet the fast food giant continues to serve millions of customers all across the world.
The truth is there is a very thin line between love and hate, and being hated really isn't the worst thing that can happen to your brand. Being ignored, on the other hand, could be your death sentence.
This article is written by Mickie Kennedy, founder of eReleases (http://www.ereleases.com), the online leader in affordable press release distribution. Download a free copy of the PR Checklist – a 24 point list of Press Release Dos and Don'ts here: http://www.ereleases.com/prchecklist.html