In this fast paced world, word of mouth advertising is an absolutely killer way of getting the word out about your company. This is most relevant when you bring bloggers into the mix. Bloggers are some of the most influential people on the Internet, and a good word from them can mean new life for your company.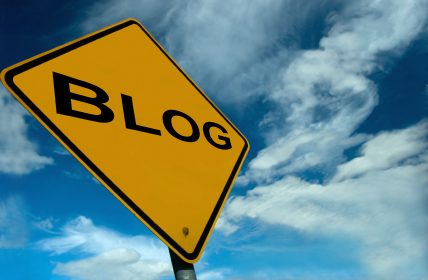 But many businesses don't know exactly how to handle bloggers, and in fact are approaching these "new" (okay, relatively) types of influencers in totally the wrong way. Since so many companies out there are vying for time with these folks, it's important to treat the situation very seriously. Let's look at some ways you may have goofed in the past.
Too Aggressive
Be! Aggressive! B! E! Aggressive!
Alright, let's settle down. It's important to be aggressive, but only to a point. After a while, you start to overdo it, and you chase the bloggers away! Finding the right amount of aggressiveness is key to the blogger relation process.
In other words, don't spam the heck out of your favorite blogger – bullying them into working with you won't ever work. Try to take it easy. If you don't get an immediate answer to your request, move on to some others bloggers. Try not to freak out – they're probably off somewhere writing, give them time!
Also, don't think sending your favorite bloggers message on every single social media platform will get you a faster response. In fact, the opposite is probably true, and you'll get ignored for being irritating. Choose one method you think will work best – if they make a big deal out of Twitter, talk to them there.
Just Talking About You
Bloggers, especially the very popular ones, are used to getting messages from folks advertising…whatever. So when real messages come in, striking up real conversation, it's kind of a rare treat!
This is what you should be doing. Don't spam out your message, talk to them like they're real people. Mainly because they are! Once you get in good with the bloggers, then they'll pay attention to what you're saying. Anything beforehand just seems like advertising, and that's never appreciated on the Internet.
Not Returning the Favor
Say your "blogger of interest" does you a solid and promotes your latest product. Do you usually reciprocate? If not, you're breaking a huge rule, one that could get you blacklisted eventually.
It's simply good manners to return a blogger favor. Help them spread the word about their blog by tweeting it or even offering to do a guest post – something that helps them out. Why would they continue to promote your stuff if you don't show any love to them?
The next time your company releases a product, the blogger will remember what went down last time. Your actions then will determine blogger relations in the future. Doing a simple return favor can go a long way towards solidifying that relationship. Unlike journalists, who work for a salary, bloggers are also building a platform. Don't forget that crucial point!
What other tips do you have find useful when dealing with bloggers?
This article is written by Mickie Kennedy, founder of eReleases (http://www.ereleases.com), the online leader in affordable press release distribution. Download your free copy of 7 Cheap PR Tactics for Success in Any Economy here: http://www.ereleases.com/7cheaptactics.html