Besides the normal press release, there are other ways to get your company's point across. Inside of a well-designed website, a regularly updated blog is a great addition or alternative to press releases. Blog posts are easy to distribute instantly after they are written through email and social media outlets like Twitter and Facebook. Whether it is mentioning new products and services, demonstrating expertise, or publicizing events, a blog can be a great megaphone for your organization when written properly.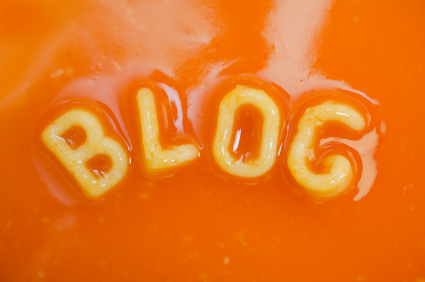 Sales, New Products, and Services
For commerce-based businesses, posting sales, coupons, and discounts on the blog is a great way to keep readers interested and coming back as repeat visitors to the view the latest deals. Additionally, posting about featured services that the organization is known for or new products that have just been introduced is an instant press release, all wrapped in a blog format that could possibly be distributed and read by more people than who may see a press release. Blogs have a much wider audience and therefore can have high exposure, especially if they include content that is engaging and useful.
Events
Non-profit organizations and companies that have annual fundraisers, parties, and other events can benefit from promoting it on their blog. Similar to a press release, blogs are most successful when they have a call-to-action that motivate people to participate in the its subject, whether it be a sale or a charity event. Types of calls-to-action can include donation links, where visitors can immediately donate to the cause if it is a fundraising event, and exact, easy-to-read information (a list of dates, times, directions, phone numbers, etc.) so the visitor isn't left with questions that they may not bother to find an answer to.
Recognition
Blogs, like press releases, are a great place to tell everyone about the organization's accomplishments, successful goals, and achievements. Feats that are worthy of a blog post (and usually a press release as well) may include awards, surpassing past revenue or sales records, or landing a major client. Besides broadcasting the news to regular readers, new and potential customers will also see  recognition posts, therefore potentially increasing revenue because it establishes expertise and success in their industry. One of the first rules when it comes to publicity and public relations is that organizations are only as good as what they have achieved throughout their history of operation.
Personalization
Perhaps the most important aspect of a blog that sets it apart from a press release is the intimacy. Usually blog posts are more light-hearted, informal, and engaging than a press release, which follows a set format and length. Blog posts give an organization and its employees a chance to be creative– they can post videos, photos, links, and other interesting content that may not be pertinent or worth the time for a press release.
Because of this, blog visitors can also get a more personalized view of who is behind the organization. Blogs can have profiles of contributors that let readers learn about what they do, their interests, and what services they may be able to offer to current and potential customers.
This article, written by Kelsey Childress, originally appeared in PR Fuel (http://www.ereleases.com/prfuel), a free weekly newsletter from eReleases (http://www.ereleases.com), the online leader in affordable press release distribution. To subscribe to PR Fuel, visit: http://www.ereleases.com/prfuel/subscribe/.