A few days ago, we talked about the new trend of companies buying PPC ads when dealing with a PR crisis. Whether or not this strategy is truly effective is difficult to know for certain, but one thing that is certain is that there is a right way and a wrong way to run a PPC campaign. And that goes both for crisis management PPC and the more typical lead-building PPC campaigns most companies run.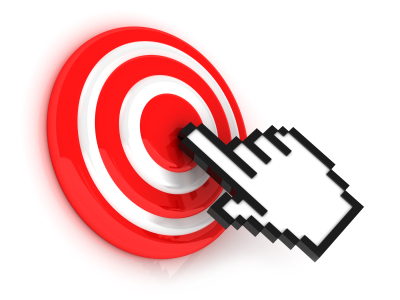 No matter what type of PPC campaign you're running, here are 7 tips you can use to improve it.
1.     Set a goal – What's the purpose of your PPC campaign? If you're like BP, your goal is to educate the public and to control the message to lessen the outrage everyone feels for your company. More likely, your goal is to get more leads and more sales to boost your bottom line. Clearly define your PPC goal, so you can create a plan for achieving it.
2.     Target the right keywords – If you don't target the right keywords, you're going to end up wasting a lot of time and money. Your ads will probably have really bad click through rates, and the clicks that they do attract won't be high quality. As your PPC campaign is running, you need to constantly monitor it to see which keywords are doing best and which are failing to perform.
3.     Create Compelling AdWords copy – There are 10 organic search results and several PPC results on every search page. Why should people click on your PPC ad? Your ad copy needs to be strong enough to make it stand out from the rest of the results. It needs to be clear and powerful, and it needs to focus on something that differentiates you from the others.
4.     Test different ads – The best thing about AdWords is the ability it gives you test different things out. Every PPC campaign is different, and what works for one company may fail miserably for another. By testing out different versions of your ads, you can clearly see which ones are most effective, allowing you to run the best possible PPC campaign.
5.     Create landing pages that deliver on ad's promise – Now that you've gotten the searcher to come to your page, it's time to deliver. For example, if BP was running a PPC ad about how to file a claim, the landing page should clearly explain what someone needs to do to file a claim. Nothing else. The ad and the landing page should always go together perfectly.
6.     Have a clear call to action – The only way to know how well your PPC campaign is working is to have a way to convert the visitor. A conversion can be anything from a phone call to a signup for your email newsletter to an actual purchase. Just make sure you don't ask the visitor to do too much as this will overwhelm them an lead them to do nothing at all. Have a single desired action you want them to take, and feature your call to action prominently on your landing page.
7.     Focus on the visitor – One of my biggest problems with BP's landing page was that it was way too corporate. Here you have a company who has the entire country hating them, and when they have a chance to try to lessen the public's outrage, they go all cold and corporate. Like I said in the other post, "There's no effort on BP's part to reach out to the average person…to be personal and authentic. Everything on the page is the same old, same old carefully-planned corporate speak. It's hardly what millions of outraged citizens want to hear." It's always about the visitor, no matter which type of PPC campaign you're running.
Do you have a PPC campaign? What's the purpose of it?
This article is written by Mickie Kennedy, founder of eReleases (http://www.ereleases.com), the online leader in affordable press release distribution. Download your free copy of 7 Cheap PR Tactics for Success in Any Economy here: http://www.ereleases.com/7cheaptactics.html