To say I'm a big press release guy, or a fan of press releases, well that would be a pretty big understatement. I believe when used correctly, they'll do the job and get you the media coverage you need. However, when it actually comes to delivering the news to the end recipient, your target audience, well that's a little different.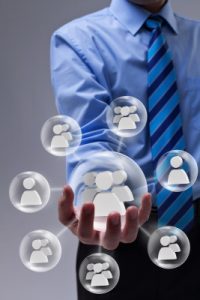 The average person isn't going to sit and dig through your release. In fact, the average person won't even read through the entire blog post written about your release. Over the years, studies have shown that most web readers scan content looking for the highlights. Why? Well, we are a fast paced society with little patience for reading. Especially when there is so much information out there on the web.
However, I'd argue that it's more than that. The fact is, most of us are visual learners. We prefer pictures and graphics to really digest information. And a lengthy blog post doesn't always deliver that, does it? So unless you're really interested in something (hopefully this post, for example), then you probably aren't making it through.
Luckily, there are other ways to get your story across in a more visual manner…ways that can capture readers' attention and get them to take notice. Let's take a look at a couple.
The Slideshow
The slideshow has been a tried and true method for delivering information in the business world for quite some time now. But now with all the tools available on the web, you can make use of slideshows on your blog. By creating a quick slideshow and adding it to your post, you can ensure that visual learners gain a better understanding of your news. At the same time, it still offers something for those who want to read to internalize. Use slideshows to tell stories and go deeper into the news your blog post tells about.
The Mighty Infographic
This is probably my favorite. The infographic is perhaps the best way to present information to visual learners. It synthesizes complex info into one nice flowing visual. It's also probably the quickest way to get the information across, which is important in this fast paced world. Not only are infographics easy to read and internalize, but they are also great for sharing on social media.
There is a catch though. Any random person can go online and create a decent slideshow fairly easily. However, infographics take a bit more skill. If you don't have a clear vision for what you want to convey, the infographics can end up confusing people and wasting space.
Want to get some practice building them? Try using Visme.
Video
Now that everyone and their mother have a smartphone, it's pretty easy to film a brief video. On top of that, YouTube makes it easy to upload and share. Have a WordPress site?  Now with a quick copy and paste, you can put that video up for the world to see. It's simple. And with over 6 billion hours of YouTube video being watched every month, I think it's safe to say there's room for you out there.
Do you use visual means to deliver your news? Have anything to add to the list? Please share!
This article is written by Mickie Kennedy, founder of eReleases (http://www.ereleases.com), the online leader in affordable press release distribution. Grab three ebooks, including My Facebook Formula, a free report on Facebook and why you should be using the largest social network for your business, here: http://www.ereleases.com/offer/freebooks.html