How to Be More Likeable in the Eyes of Journalists
If you're likeable in the eyes of the media, you stand a better chance of getting coverage … positive coverage. So, what does it take to get a journalist to notice and to like you? Here are some simple tips to get you started.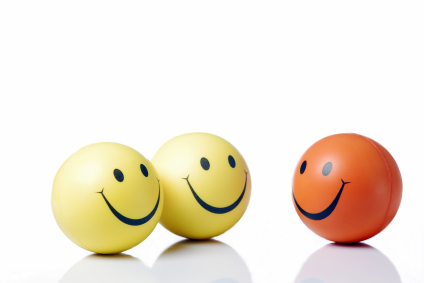 Show them you read their work – Journalists just love to hear it when you can reference specific articles they've written that you enjoyed. It shows them that you follow their work and have a respect for what they do. This can instantly make a good impression with the reporter, causing you to stick out from the hundreds of others clamoring for coverage.
Be considerate to how busy they are – Being a reporter is a hectic lifestyle. You're constantly being pressured by deadlines, you're always looking for a good story, and you always have hundreds of people trying to get your attention. Whenever you make contact with a reporter, you need to be considerate of everything they have going on. If they tell you they only have a minute to talk, don't try to drag the conversation out for 10 minutes. Show them respect, and they'll give you respect.
Remember people's names – Whenever you can remember a person's name, it shows that you care about them and have a genuine interest in them. Look, some people are just bad with names, but if you routinely forget someone's name, they'll interpret it as disrespect. One easy trick is to repeat their name to them when you meet them and to use it throughout your conversation with them. This helps the name stick in your memory.
Ditch the ego – No one likes a stuck-up jerk, and the same is true of reporters. In fact, reporters often love taking down egotistical bullies, so unless you want to get the wrong kind of coverage, you'd better ditch the ego.
Know when no really means no – Sometimes, "no" really means "not right now … check back in a few days." Other times, "no" means "NO! NOW LEAVE ME ALONE BEFORE YOU PISS ME OFF!" It's important that you understand when to accept a no and to move on before you irreparably damage a relationship with a journalist. If you aren't sure which "no" you're getting, just ask for clarification.
Have a passion for what you do – There's something inherently magnetic about people who are passionate about what they do. They draw you in with their enthusiasm, and you just can't help but respect and admire them. Don't be dull. Proudly display your passion for what you do. This can help draw reporters in and get them interested in you.
What are some of the things you do to get journalists to like you? Share your tips in the replies.
This article is written by Mickie Kennedy, founder of eReleases (http://www.ereleases.com), the online leader in affordable press release distribution. To subscribe to PR Fuel, visit: http://www.ereleases.com/prfuel/subscribe/.