As a PR pro, you're in a constant battle to get media coverage for your clients. And as you undoubtedly know by now, things don't always go your way. Maybe your story got cut at the last minute by the editor, or maybe a quote that mentioned one of your clients got slashed from the story. It sucks, but it's just part of this crazy business we're in.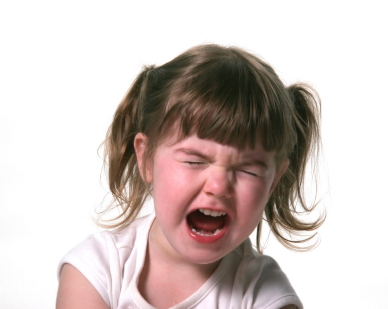 Now, when things don't go your way, you have two basic options:
1. You can deal with it, move on, and keep working to get media coverage elsewhere.
2. You can be a whiny PR pro.
Surprisingly, it seems more PR people than you might think are taking option #2. I've had journalists tell me how they've received hateful emails and voicemails from PR professionals who were ticked off that their story got cut or that their client didn't get mentioned in a certain article. Some even went as far as trying to demand that the journalist make up for their "mistake" by giving them some coverage in the future.
Really? Are you kidding me?
First of all, let's get one thing straight. No one owes you anything. No one! Journalists don't answer to you, and their job isn't to make sure you and your clients are happy. They don't have to cover your stories if they don't want to, and they don't owe you a future story if yours ended up getting dropped at the last minute. Tough luck. You win some and you lose some.
Secondly, if you're really the type of PR who leaves hateful voicemails or sends psycho emails to reporters and editors, you need to check yourself. Like right now. Because I can guarantee you one thing: Your whining will get you nowhere. In fact, the only thing it will accomplish is that it will burn bridges with reporters and pretty much guarantee they won't give you any coverage in the future.
Look, if you want a guarantee that you'll get your name out there, buy a freaking ad. Because when it comes to PR, there are no guarantees.
And before you say "Well, it's the clients who are putting pressure on us and demanding we find out why they didn't get the coverage they thought they were getting", let me remind you that YOU are the PR pro…not the client. And as the PR pro, it's your responsibility to educate the client on how these things work. It's your job to make sure nothing happens that could jeopardize their company's relationship with journalists.
Stop whining!
This article is written by Mickie Kennedy, founder of eReleases (http://www.ereleases.com), the online leader in affordable press release distribution. Download your free copy of 7 Cheap PR Tactics for Success in Any Economy here: http://www.ereleases.com/7cheaptactics.html