Why are you searching for press? Well, obviously you want people to start taking notice. But what would happen if suddenly EVERYONE took notice? What if one of the media outlets you contacted ended up generating so much buzz for you that your business didn't just double – it quadrupled overnight. Could you handle it?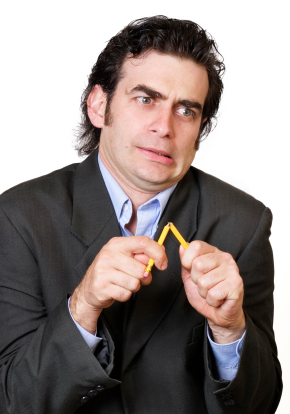 Things to Consider
I know what you're thinking. Like too much press could be a bad thing. Well, in the event that you are not prepared behind the scenes to handle the growth, it could end up crippling. So whether you think such a buzz is even feasible for your business, it's good to be prepared beforehand…just in case.
Prepare your website. How much bandwidth do you have? If your site saw an unusual rush of traffic, would is crash? Would it slow down to a crawl? If so, then you're still thinking small time. Contact your webhost and make sure you are set up to handle a large volume of traffic. The price difference is not that much.
How do you handle your books? The difference between accounting in a small company versus a large one is dramatic. While you might use an Excel sheet to track your own sales and expenses, a larger company would crumble in disarray if they tried it. My advice? Meet with a trusted CPA and discuss bookkeeping options.
Streamline day to day operations. It's important that you have your day to day operations uniform and in place. When you start getting that press that speeds up your sales, it's crucial that you have standard procedures firmly in place. That way you and everyone associated with your company know exactly how to handle things each and every time – which leads to greater efficiency.
Get a press kit together. Once you get big, the reporters will surely be calling. Simplify this process by having a press kit you can hand off to them. Include a bio, photo, and maybe even a short video interview.
Know your message. You have a brand image that you have to maintain in order to create consistency that builds trust. Before you send out any press releases or make any media appearances, perfect your message. Know the key points backwards and forwards so that your message comes across clearly every single time.
Are you ready for a media frenzy? If not – what are you waiting for?
This article is written by Mickie Kennedy, founder of eReleases (http://www.ereleases.com), the online leader in affordable press release distribution. Download a free copy of the PR Checklist – a 24 point list of Press Release Dos and Don'ts here: http://www.ereleases.com/prchecklist.html