Guest blogging is a PR and marketing tactic that is all too often overlooked. Being a guest blogger can offer you a number of benefits. It can get your name out there, help you position yourself as an expert, drive traffic back to your website, get you links that help improve your search engine rankings, and so much more.
But a lot of times, when we talk about guest blogging, we only focus on how to get guest blogging opportunities. After all, the more chances you have to guest blog, the more you stand to benefit.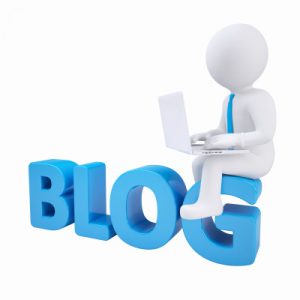 However, there's another aspect to guest blogging that's worth discussing. And that is guest blogging etiquette. See, if you don't understand the etiquette of guest blogging, you risk coming across as rude, and you could cause damage to important relationships with other bloggers.
What can you do to make sure you're not being a rude guest blogger?
Don't pitch like they owe it to you—Yes, when you pitch another blogger you want to sound confident and sell them on your post idea. However, you don't want to come across like a self-important jerk who thinks they owe you a guest blogging opportunity. There's a thin line between confidence and arrogance.
Deliver your post when you say you will—Typically, when a blogger lets you submit a guest post, they'll ask when you'll have the post delivered to them. That's so they can plan their editorial schedule accordingly. If you say you're going to have the post by a certain date, make sure you keep your word.
Help promote your guest post—Do your part to drive as much traffic to the guest post as you possibly can. Share it across all your social networks, send it to your email list, link to it from your blog, and so on.
Reply to the comments—Hopefully, your guest post will get some comments. If so, it's your job as a guest author to stick around and reply to these comments. And when I say reply to these comments, I don't just mean saying, "Thanks for commenting." I mean that you need to take the time to actually engage with the commenters and try to create some meaningful interactions.
Thank the blogger and keep the relationship going—A simple "thank you" is all it takes to let the blog owner know how much you appreciate the opportunity to guest post on their blog. Being grateful can keep the door open for future guest blogging opportunities. Also, make sure you manage the relationships you start with these bloggers. Keep in touch with them, and don't only contact them when you need a favor.
Are you guilty of being a rude guest blogger? Or have you ever dealt with any rude guest bloggers on your blog? Share your experiences by commenting below.
This article is written by Mickie Kennedy, founder of eReleases (http://www.ereleases.com), the online leader in affordable press release distribution. Grab three ebooks, including My Facebook Formula, a free report on Facebook and why you should be using the largest social network for your business, here: http://www.ereleases.com/insider/freebooks.html