Remember back in school how every teacher seemed to have a favorite? The teacher's pet? While that student was often the subject of cruel stares and negative words, there was no denying the fact that being the favorite came with certain perks. Or so we thought at the time, right? As a kid, what did you think those perks might be? Maybe the teacher let the kid talk without getting conduct marks. Perhaps you thought the teacher graded the pet's essays a bit easier.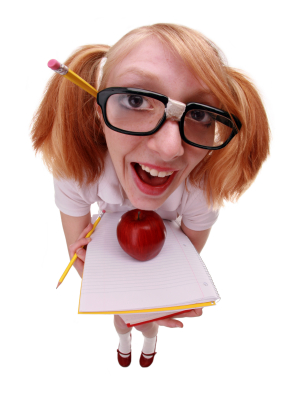 While this may or may not have been the actual case, it makes sense. There are benefits associated with being a favorite. And guess what? This applies to reporters and your pitches too. It's simple logic—you become a favorite source for a reporter, you have an easier time getting the coverage for your products and services that you desire.
Of course, you don't just magically become a favorite overnight. It's going to take a bit of work on your part. But that doesn't change the fact that it's totally worth it! So here are a few strategies you can employ to become the "reporter's pet."
Do the hard work for them. The journalist is likely going to find the information they need, whether they get it from you or elsewhere. So how can you make the difference? Easy—do the hard work for them (okay, that sounds a bit contradictory). See, a reporter's job is not an easy one. They're constantly searching, digging, and verifying. So if you can make their job easier, why wouldn't they start coming to you?
The question is, how can you make their job easier? Well, there are many ways. For example, you can provide them with statistics they might not easily be able to find. Or if they need to interview someone, if there is any way you can connect them they will begin to see you as a useful tool. Always make sure to check all the facts you provide them with.
Stay selfless. While you could be a good tool for the reporter, remember you aren't the ultimate tool. In other words, you can't do their entire job for them. So that means you need to be selfless. How? Well, provide them with leads that have nothing to do with you whatsoever. Who knows, they might even have to do with your competitors! And if you don't have the information they need, find another expert who can. Whether it's you or not, you become the source they come to in order to locate the information they need. And as you can imagine, that's infinitely beneficial to you.
Be available … always. As we mentioned, a reporter's job is always stressful, always busy. So when they need to talk to someone, they need to talk to them right then and there. That means to become a favorite source, you need to make yourself available at all times. Interviews need to be your top priority and you need to be flexible enough to make this the case.
Are you a certain reporter's favorite source? If so, how did you make it happen?
This article is written by Mickie Kennedy, founder of eReleases (http://www.ereleases.com), the online leader in affordable press release distribution. Grab your free 160-page copy of the Big Press Release Book – Press Releases for Every Occasion and Industry here: http://www.ereleases.com/insider/bigbook.html