If your company has started using social media to reach out to customers, the media, and other influencers, you've probably already considered the benefits of creating a social media policy for your employees. I've even talked at length on this blog about the reasons to have a social media policy and how to create a policy that's right for your company.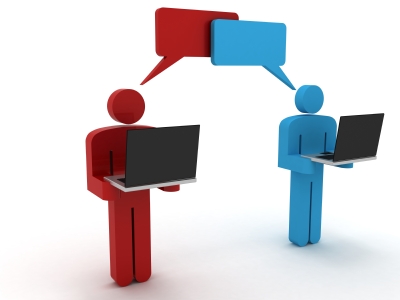 But does every company really need a social media policy? Let's play devil's advocate for a bit and give you the opposing arguments to creating a corporate social media policy.
A strict social media policy could discourage employees from participating – If your employees are constantly worried about breaking one of your rules or getting in trouble for some social media interaction, they'll just play it safe and avoid it altogether. Remember, your goal is to encourage your team to engage in social media. Don't put any roadblocks in their way.
A social media policy could strip away authenticity – Social media is all about putting a personality to your brand. It's about being authentic and connecting with people on a deeper level. Having too many rules could force the personality right out of your social media presence, making everything inauthentic and thus ineffective.
Social media is just one of many forms of communication – Why does social media get so much special attention? It's just another form of communication, like email, telephone, face-to-face interaction, etc. Do you have company policies for all these other forms of communication? I doubt it.
If you don't trust your employees, they shouldn't be working for you – You need to be able to trust your employees to do the right thing. If you can't treat them with that respect, you could create a divide between you and your employees.
Too many rules is overwhelming and damaging to employee morale – Do you really want to create a bureaucratic working environment where employees are always worrying about following all of your rules? It's not good for employee morale, and it's not good to have so many rules.
Instead of creating a social media policy, you could try simply educating your employees on how to use social media effectively. Let them see the bigger picture – your company's goals for social media marketing. Education is the key to avoiding mistakes, and no social media policy on its own will be enough to cover a lack of proper education.
This article is written by Mickie Kennedy, founder of eReleases (http://www.ereleases.com), the online leader in affordable press release distribution. Grab your free 160-page copy of the Big Press Release Book – Press Releases for Every Occasion and Industry here: http://www.ereleases.com/insider/bigbook.html