What made TOMS shoes so popular? Sure, people love the way these shoes look, but what really put TOMS on the map was cause marketing. See, TOMS whole marketing message is, "With every pair you purchase, TOMS will give a pair to a child in need." Consumers have rallied behind this idea, and it makes them feel like their money is going toward a good cause whenever they buy a pair of TOMS.
TOMS is the perfect model for the power of cause marketing.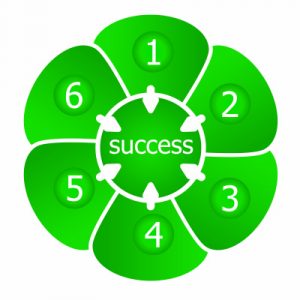 For those of you who might not know exactly it is, cause marketing is a type of marketing that involves businesses raising money to support a good cause. And it's catching on with consumers. In one survey published by the Cause Marketing Forum, over 70% of consumers said they don't purchase products from companies whose practices they disagreed with. Consumers want to buy from companies that have a purpose and that support worthwhile causes.
Clearly, cause marketing can be a powerful PR and marketing vehicle for your business, but there are some tips you need to know to help increase your chances of using cause marketing effectively.
Be real—Consumers are tired of dealing with fake companies who pretend to be something they're not. Don't get into cause marketing just for the sake of promoting your brand. Find a cause you're truly passionate about. Choose a cause that makes sense for your brand and that your customers can really get behind. Believe me, consumers know the difference between authenticity and phoniness, so always be real.
Get your employees on board—To really give your cause marketing campaign the best chance of succeeding, you need to have your whole team participating. Your employees can be involved in helping you choose which cause to support, and you should offer them ways to support the cause (e.g. offering them paid time to "volunteer" at the charity you're supporting).
Spread the word—If you want to enjoy the marketing and PR benefits of cause marketing, you need to spread the word about your cause. TOMS cause message is always front and center in everything the company does. You have to get the word out. Create branded products for the cause, issue press releases, host events, share your cause across your social networking profiles, and so on.
Share the results of your campaign—For cause marketing to be effective, consumers need to see that the money is actually going to good use. Be transparent and let everyone know about the results the campaign has achieved. Share how much money has been raised, and provide stories about the good things that have happened as a result of supporting the cause.
Does your company take part in any cause marketing? Share your experiences with us by commenting below.
This article is written by Mickie Kennedy, founder of eReleases (http://www.ereleases.com), the online leader in affordable press release distribution. Download your free copy of 8 Shocking Secrets Press Release Distribution Firms Don't Want You to Know here: http://www.ereleases.com/landing3.html