For many of you, media interview opportunities can be hard to come by. That's why it's especially important that you take full advantage of the few opportunities that you do get and knock those interviews out of the park. But let's be honest – getting interviewed by the media can be a pretty nerve-racking experience. Too many times, executives and spokespeople botch these opportunities by making foolish comments that often cause serious damage to their brands.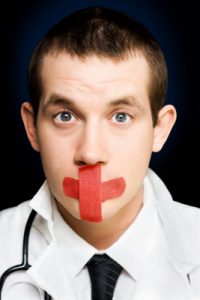 Now, you might think that you'd never say anything stupid during an interview, and hopefully, you're right. But when the pressure is on, it can be all too easy for most of us to stumble over our words and say things we simply don't mean to say. Sometimes, our nerves cause us to choose our words poorly. Other times, we freeze up, forget our message, and inexplicably say something out of line.
The good news is that it's easy to avoid saying stupid things during your interviews. You just have to follow these simple guidelines:
Identify potentially dangerous interview opportunities—Because landing media interviews comes hard to some people, many of us are tempted to jump at every interview opportunity that comes our way. However, some interview offers might be worth passing over. If the reporter has a history of ambushing interviewees and is prone to "gotcha" journalism, you probably don't want to put yourself in the position to become another one of his or her victims.
Be prepared—If you fail to prepare, you prepare to fail. Call it a cliché, but it's true. You have to practice for your interviews. That means working out your main messages, and going through mock interviews so that you're prepared to handle all types of questions. If you haven't done a lot of interviews, you may want to consider getting some professional media training to help you be better prepared.
Know what topics you must avoid—There might be certain issues that you shouldn't talk about. Create a list of these topics that you won't comment on, and work on ways to change the conversation should these subjects come up during your interview.
Pause before you speak—A lot of times, people say stupid things because they aren't thinking. Whenever a reporter asks a question, pause for a moment to compose yourself and think of your answer.
Have you ever said anything during a media interview that you wish you could take back? Share your experiences by commenting below.
This article is written by Mickie Kennedy, founder of eReleases (http://www.ereleases.com), the online leader in affordable press release distribution. Grab your free 160-page copy of the Big Press Release Book – Press Releases for Every Occasion and Industry here: http://www.ereleases.com/insider/bigbook.html