As a new school year kicks off, some of you reading this might be entering into a new PR internship. Being a new intern can certainly be intimidating, but it's also exciting. You're going to be making valuable connections, learning lots of new skills, and perhaps even positioning yourself for eventual full-time employment at the end of your internship.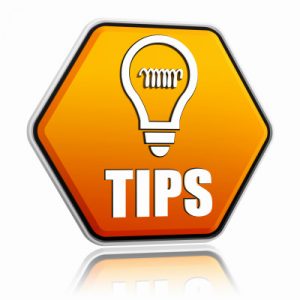 Getting the most out of your new internship means you need to be prepared. So, here are 7 tips that will help you be ready for success the moment you first walk through those doors.
Lose the ego—Let's get one thing straight right off the bat – you're just an intern. Nothing personal, but you're the low person on the totem pole. You don't need to be coming into the office with a chip on your shoulder. You can't act entitled and like you're too good for this position. No employer will put up with that attitude.
Start learning on your own time—You should spend time every day reading about the PR industry. And while I like to humbly think that this blog is a great place to start, you need a broader education. PRWeek and PR Daily are sites you should be checking out regularly.
Learn about the company—The more you know about the company you'll be interning for, the better. Take time reading the company's website to learn as much as you can about what they do, what their mission is, and who the key players are.
Be a digital expert—As a PR intern in today's world, you're expected to be very familiar with new media. You should be active on social media and understand how it is relevant to the PR industry.
Show up early—Whether it's your first day or your 50th, you should always try to show up early to the office. Employers are looking for interns who are motivated and hungry for success. By showing up early and ready to work, you give yourself the best chance of getting noticed. That kind of positive attention can't be bought.
Outwork everyone else—One of the best things you can do is to show the company that you're a hardworker. You're an intern, and everyone understands that you don't know everything and that you will make mistakes. That's okay. You can make up for your shortcomings by going above and beyond the call of duty. Try to be the hardest worker in the office.
 Stay calm—As a new intern, you're probably pretty nervous. It's natural to have a case of the butterflies. Just take a deep breath and stay calm. They wouldn't have selected you to be an intern if they didn't think you'd do a great job, so have some confidence when you step through those doors.
What are some other tips you'd offer to new interns? Share them by leaving a comment below. 
This article is written by Mickie Kennedy, founder of eReleases (http://www.ereleases.com), the online leader in affordable press release distribution. Download your free copy of 7 Cheap PR Tactics for Success in Any Economy here: http://www.ereleases.com/7cheaptactics.html