Successful PR people know that pitching is a science. If you want reporters to give you the time of day, you have to know the best tactics for grabbing their attention and selling them on your story.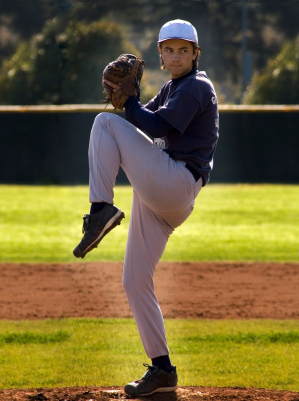 Here are 7 simple tips you can put to use today to improve your pitches.
1. Make it personal – If you want to capture the reporter's attention, you need to go beyond simply copying and pasting your press release into an email. You need to personalize your pitch. Address the reporter by name, and show them you've read their past articles and admire their work. Even better, find a way to connect your story with their past work to show how perfect a fit it is for their publication.
2. Keep it brief – Reporters receive hundreds of pitches each week. Going through them all is time consuming, meaning you need to simplify your pitch as much as possible. Keep it short and to the point, and make sure the essence of your message comes across within just seconds. If possible, find a way to capture what your story is about in a single sentence.
3. Don't send press releases as attachments – Sending your press release exclusively as an attachment is a bad idea for a few reasons. First, the file may not be compatible with the reporter's word processor. Second, opening an attachment just takes too much time. And third, attachments could cause your email to get flagged as spam, leading to a low delivery rate. Instead, copy and paste the text of your press release into the body of the email.
4. Email at the right time of day – Knowing when to email is just as important as knowing what to email. Remember, reporters are constantly up against deadlines. That's why it's a good idea to send your email over early in the morning before the rush to meet the deadline hits. Of course, every reporter has his or her own preferences, so it's always helpful to find out what their "best time" to be reached is.
5. Write an irresistible subject line – Your subject line is important for two main reasons: 1) It's essential for grabbing the reporter's attention and getting them to open your email and 2) It's responsible for making certain your email doesn't get flagged as spam. As it relates to the first point, you need to write compelling subject lines that don't sound like advertisements or generic, boring stories. Write subject lines that you could see as headlines in the reporter's publication.
To make sure your email doesn't get flagged as spam, avoid excessive punctuation and USING ALL CAPS AS THIS LOOKS SPAMMY!!!
6. Link your pitch to a current event – Tying your story to a current event or an industry trend can make it much more appealing to reporters. This adds an extra newsworthy element to your story, increasing the odds it gets picked up.
7. Be prepared to answer questions – This seems like a no-brainer, but you'd be surprised just how many times PR people aren't properly prepared to field questions. Make sure you're confident in the material before you initiate contact. Think of questions reporters might ask, and be prepared to give clear, concise answers.
How else can PR people improve their pitches? Leave a comment with your best tip.
This article is written by Mickie Kennedy, founder of eReleases (http://www.ereleases.com), the online leader in affordable press release distribution. To subscribe to PR Fuel, visit: http://www.ereleases.com/prfuel/subscribe/.