If your business relies on email marketing, you're probably pretty obsessed with open rates. Because if people aren't opening your emails, they aren't taking advantage of your offers, sharing your content, or doing anything else you need them to do.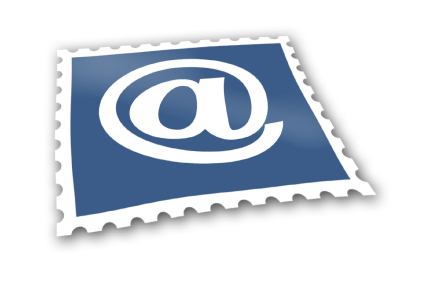 Fortunately, you don't have to live with terrible open rates forever. I've come up with a quick list of 7 common reasons subscribers don't open emails.
1. You email so infrequently, they've forgotten who you are – Imagine meeting someone at a bar and then you don't hear from them for a few months. There's a good chance you'd forget who they are, right? Same thing goes for email marketing. If someone subscribes to your list and doesn't hear from you for long periods of time, they might forget who you are or why they signed up for your list.
2. You email too often – A study in Exact Target "The Social Break-Up" revealed that 54% of people who unsubscribe from permission emails said the reason was emails were coming too frequently. It's the Boy Who Cried Wolf syndrome. If you're constantly pestering your subscribers, they'll start ignoring you.
3. You bought your list – An email list you build yourself will almost always outperform one you buy from a company. Why? Because the email list you purchase is full of people who never actually subscribed to receive your emails. Lists you build yourself contain people who genuinely want to hear from you.
4. You're sending it at the wrong time – Believe it or not, when you send your emails has an effect on their open rate. Several different studies have found that open rates are highest on Mondays, Tuesdays, and even the weekends (not for emails targeting business clientele). Fridays often have lower open rates because recipients are in a hurry to get out of work and get home.
5. You're sending messages from an unknown address – The From Line of your emails plays a huge role in your open rates. Simply put, subscribers won't open an email if they don't recognize the sender. Always send your emails from a recognized address and have a recognized, trusted name as the Sender.
6. Your subject line doesn't intrigue subscribers – According to a study performed by Jupiter Research, 35% of email users open messages because of what's contained in the subject line. Also, a MarketingSherpa study found that the 3 types of subject lines that compel subscribers to open emails contain one of the following: discount offer, free product offer, or a familiar brand name. I recommend testing out different subject line variations to see what works best for your email marketing campaign.
7. Your emails don't live up to subscribers' expectations – When someone decides to subscribe to your email list, they do so with certain expectations. Maybe they expect to receive great discounts on your products, or maybe they think they'll get useful information in your newsletters. If you're not meeting the expectations of your subscribers, they'll stop opening your emails.
What are some other reasons subscribers don't open emails? Share your thoughts by leaving a comment below.
This article is written by Mickie Kennedy, founder of eReleases (http://www.ereleases.com), the online leader in affordable press release distribution. Grab your free 160-page copy of the Big Press Release Book – Press Releases for Every Occasion and Industry here: http://www.ereleases.com/insider/bigbook.html