7 Goals to Set for Your Blog in the New Year
Now that January is halfway through and all the New Year's Resolutions hoopla is over with, it's time to make some real goals for your business. And with blogging becoming more important than ever before, we'd like to focus on what you can do this year to take your business's blog to the next level.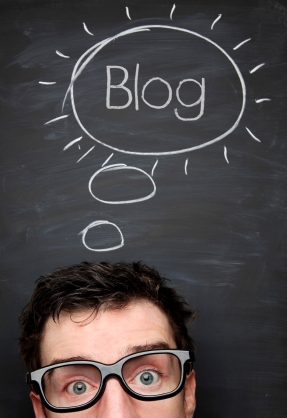 Post on a regular basis. Everyone begins their blog with good intentions. But just like that failed exercise program we've all embarked upon, it's easy to slack off on maintaining a blogging regimen. Make 2012 the year you blog on a consistent basis so you'll keep readers coming back for more.
Use video. We keep preaching the usefulness of various types of multimedia. Well, mix things up! Include a video post here and there and let your readers get to know you a little better.
Keep up with the comments. Blogging is all about engaging your audience. But if you just let comments sit and rot, there is no conversation going on. Respond to all comments this year!
Run a contest. Want to pull in new readers? Want to get people to notice you and start talking about you? Run a contest. Just make sure you have something worth giving away.
Get a better theme. Too many businesses settle for a boring WordPress template. Break that trend and don't settle for an amateur appearance this year. Get a customized theme that helps build your brand.
Invite guest posters. Asking others to post on your blog accomplishes a few things. First, it can often land you free, original content. And even if you pay for it, you'll get fresh insight outside of your normal scope. Not only that, you can bring in readers that follow the guest author who wouldn't normally read your blog. It's also a great way to network with other influencers in your niche. Finally, it takes the pressure off of you and your staff to constantly come up with fresh quality content.
Give links. Make it a point to link to other's blogs in as many posts as possible. Not only will other blog owners be thankful, but they will likely return the favor. Scratch their back and get yours scratched too!
What are you planning on doing with your blog in 2012? Let us know in the comments!
This article is written by Mickie Kennedy, founder of eReleases (http://www.ereleases.com), the online leader in affordable press release distribution. Download your free copy of the Beginner's Guide to Writing Powerful Press Releases here: http://www.ereleases.com/insider/beginnersguide.html