Press releases are notoriously difficult to get noticed. Reporters will receive so many a day and there is no possible way to get to them all. The ones they do get to may not even make it into the publication that day for a variety of reasons!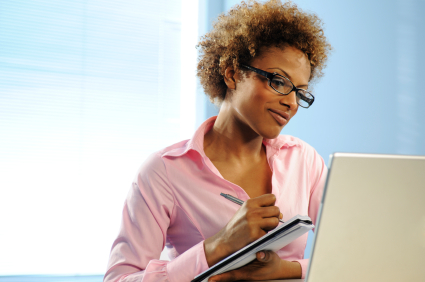 If you're having trouble with your press releases, here are a handful of tips you can apply to your writing to get it noticed. Before you  send it out to the world, use these when crafting your release for a higher rate of return.
1. Great Title
The first thing everyone who picks up your press release will read is the title. If your title doesn't knock their socks off immediately, you're done for. They will throw it away or delete the email without a second thought.
Try to come up with the best title possible – one that says everything they need to know about the body of the press release in as few words as possible. This way, you don't waste their time with some super long title and they also know exactly what they're in for when they read the rest.
2. Strong Opening
Obviously, the next thing the journalist will read is the opening line. You want this to be as strong as possible. Come up with your best opening line and cram as much relevant info into it as you can. But also make sure it's compelling!
You never want to give a reader any excuse to take their eyes off the page. Keep 'em reading, keep 'em moving down to the end. Your opening line is just the second of many of these steps. However, if it's particularly strong, even a weak body stands a chance of making it through.
3. Don't Have a Weak Body
Even if you have the strongest opening line in the history of press release, a boring story can still drive people away. Remember the inverted pyramid rule: start with the most important and relevant info and trickle down from there. If it's an upcoming event, start with the who, when, and where. Later you can add quotes and info about the company. At the start, though, you want all the important facts first.
4. Shrink It Down
The longer a press release, the tougher a time a newspaper reporter will have cramming it into the next day's edition. If a small area opens up on a page and they need a story and yours is short enough, you might just find your story in front of the eye of millions of readers.
After your initial draft, go through and shrink every sentence. You'll be surprised just how much extraneous stuff you have in there. Cut it down by at least ¼. Then, cut it in half. You may think it's impossible…until you try it.
5. Proofread!
Many a press release has never seen the light of day for this simple fact. Proofread your work! Don't let it get out there for others to read if you haven't reread the thing yourself. There are no doubt spelling and grammar mistakes, and even the simplest one can mean disaster.
If you're having trouble tearing it down, get someone else to read it; Then someone else. If need be, get your entire company to read it. Just be sure to get silly mistakes out of there before you send it out.
This article is written by Mickie Kennedy, founder of eReleases (http://www.ereleases.com), the online leader in affordable press release distribution. Download a free copy of the PR Checklist – a 24 point list of Press Release Dos and Don'ts here: http://www.ereleases.com/prchecklist.html