5 Ways You're Sabotaging Your Own PR Efforts
Putting out press releases is a good way to get product coverage – no doubt about it. However, it's something that has to be done correctly or else you may as well not do it at all. Here are some ways you could be sabotaging your PR efforts: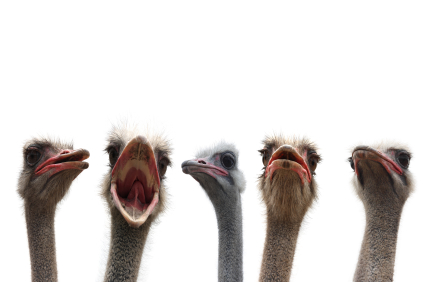 Send out too many press releases – Let's face it, no matter how awesome your company is, you don't have something newsworthy every single day. Yes, I'm an advocate of the leaky faucet approach to PR – sending out newsworthy press releases on a regular basis to eventually get coverage. But the keyword here is newsworthy. Save your press releases for when you truly have something worth letting the world know. That way, reporters are more likely to take notice.
Write a press release that's too long – Often, writers are forced to meet certain minimum word counts. And you might be trained to think that bigger is better. But that just isn't the case with press releases. The readers of your release don't have the time to sift through a 4 page long release to try and get to the details. What they want are the facts – quick and easy. So get to the point, fast.
Not stay true to your word – Promising a reporter an exclusive is a good way to get solid coverage from a news outlet. However, after doing so you may be tempted to let others in on your little "secret." Go for it – if you want to be blackballed! If you say "exclusive," keep it exclusive. Integrity is key.
Fail to return phone calls – You know how at the end of a press release you give your contact information? This may seem obvious but…that's so reporters can contact you. So if you put out a release, make sure you are available to give interviews. You might be shocked to hear this, but they aren't going to keep calling you back begging for your story. They'll just move on to the next one.
Make outrageous claims – As mentioned time and time again, a press release is not a time to hype up your company or product. It's merely an avenue to convey news in hopes that someone will find it interesting enough to pass on to the general public. So if you make bold claims about what your company is doing, and how awesome you are for it, you can count on your news release getting passed over. Stick to the facts.
Are you making any of these mistakes? Have you found any other means of sabotaging your PR efforts? Let us know!
This article is written by Mickie Kennedy, founder of eReleases (http://www.ereleases.com), the online leader in affordable press release distribution. Download your free copy of 7 Cheap PR Tactics for Success in Any Economy here: http://www.ereleases.com/7cheaptactics.html