Rocking a networking event is only half the battle. Yes, it's important that you choose the right networking event, break out of your shell, and make some great introductions, but what really counts is how well you follow up with your new networking contacts. If you botch the follow up, everything else is for naught.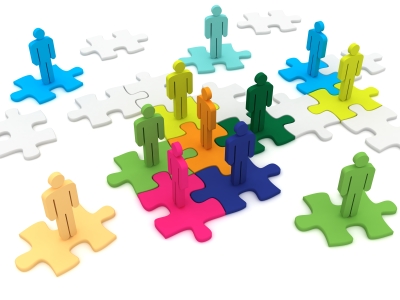 With that in mind, I've come up with 5 tips that I believe will help you turn that initial great exchange into a great, mutually-beneficial long-term relationship.
Take notes on the people you meet — When you first meet someone, take a moment to jot down some quick notes about the individual — who they are, what you talked about, etc. This way, after a day or so passes and you're preparing to make contact with the individual, you have a clear memory of the person.
Make contact — Don't wait around for the other person to contact you; they might not. Instead, you have to be the one to push the relationship forward. A simple email or even an add on a social network can be a great way to initiating contact and nurturing your new relationship.
Make sure they know who you are — Like you, the other individual probably met a lot of new people at the networking event, so they may not totally remember who you are. It's your job to jog their memory. Make sure you mention where you met them, what you talked about, and who you are, because it's impossible to build a strong relationship with someone if they don't really know who the heck you are.
Give them a reason to continue the conversation — We're all self-absorbed. We always want to know what's in it for us before we do anything. So, you have to make sure the person you're following up with knows what's in it for them if they continue the conversation and start building a relationship with you. Do you see a way the two of you can work together for mutual gain? Do you have something helpful to offer them? Be clear, so they have motivation to move the relationship forward.
Don't give up if you don't hear back — You might not hear back from the individual when you first try to follow up with them. That's okay. It often takes multiple touches before engagement occurs. Touch base regularly, and do your best to demonstrate your value to them. Of course, make sure you don't cross the line of being a pest.
What tactics do you employ when following up with a new networking contact?
This article is written by Mickie Kennedy, founder of eReleases (http://www.ereleases.com), the online leader in affordable press release distribution. Grab your free 160-page copy of the Big Press Release Book – Press Releases for Every Occasion and Industry here: http://www.ereleases.com/insider/bigbook.html