Press release writing may seem incredibly mysterious considering how tough it can be to get yours noticed, but most of the info is taught in business writing courses nationwide. Here are a few tidbits that you might not learn in class.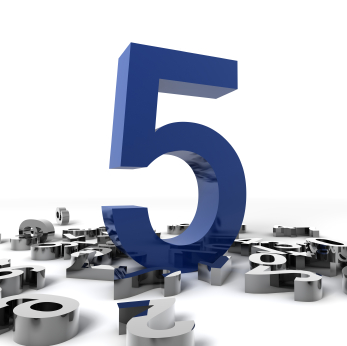 1. You Can Be Sued for Libel
If you're name-calling a company or public figure in a press release, it's a good idea to get written permission from them first. Press releases are just as likely to be used in a libel case as any other news story or writing, so tread lightly when it comes to printing even "possibly" false material!
2. The First Press Release was because of a Tragedy
While this may just be legend or anecdote, the supposed origin of the press release comes from the beginning of the 20th century. When a tragic accident on the Pennsylvania Railroad cost 53 people their lives, the agency in charge sent word out ahead of news reports to avoid conjecture and misprints. They also provided transportation for journalists to the scene of the accident!
3. Burger King Issued One for an April Fools' Joke
In 1998, Burger King ran an ad and issued a press release announcing the release of their new burger, the Left Handed Whopper! They claimed it was a response to all the spills their left handed patrons experienced while eating the old right handed burger. The fake press release worked so well Burger King eventually sent out a press release announcing that the original had been a joke.
4. One Exclamation Mark
Exclamation marks are totally unnecessary in a press release. They are a sign that you are trying to manipulate your readers into feeling something instead of relaying information. In some rare cases, it may be unavoidable. If you're certain there's no way around it, make sure to limit it to one. Like a PG-13 rated movie and the "f bomb," one is allowed, but anymore than that is a bit too much.
5. They're Really Easy
It may not seem like it, but writing press releases is rather simple. They all follow a similar formula to all other news, and with enough practice they'll flow out of your fingers like you're a concert pianist. Of course, this doesn't automatically translate to the releases getting printed in the New York Times, but the simple act of repetition will increase your chances of winning that coveted spot in the newspaper of your choice.
This article is written by Mickie Kennedy, founder of eReleases (http://www.ereleases.com), the online leader in affordable press release distribution. Grab your free 160-page copy of the Big Press Release Book – Press Releases for Every Occasion and Industry here: http://www.ereleases.com/insider/bigbook.html