Your website might be serviceable, but there are some things it needs in order to really stand out. Otherwise, you're not achieving the sales and notice your business really deserves, you're just towing the line. Try adding these five things and see if they help your website step up to the next level!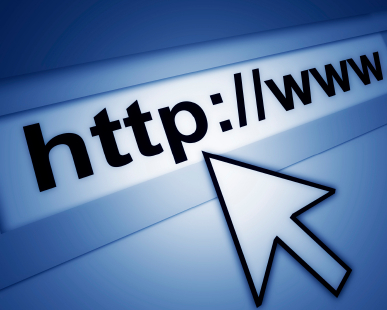 1. Twitter Feed
Your company does have a Twitter account, right? Sticking the Twitter feed up on the main page is an easy way to let your customers know what's happening in real time if they don't already follow you. Plus, it gives them an opportunity to click over and hit "Follow."
Including this on your main page also means you need to maintain the feed regularly. Having old information on your main page can make your business look outdated. If you're going to have the Twitter feed, keep tabs on it!
2. Navigation Bars
How easy is it to navigate around your website? It might be simple for you, as you know where everything is. How simple is it for a new user? For someone who's never been to the Internet before?
Consider simplifying your navigation system for ease of use. Make it as easy as possible for folks to get around. Does your main page scroll down a bit due to content? Instead of just having the navigation bar at the top, put one at the bottom so users aren't forced to scroll back up to continue looking at your site.
3. Blog
Are you keeping your company's blog up to date? You should have a dedicated page for it or at least ample access for your customers to click on it. If they really like your product, they're going to want to know your thoughts in the field. If they're first time visitors, your blog can be a great way for them to get inside your mind and see why you love the product so much. After reading, they may become convinced and start buying away!
4. Videos
Consider starting a video series. It's another way for your customers to get direct access to the brains behind your company. Have others in your field come on your video series as special guests and cross promote. Discuss major events and controversies. Try to include your customers and viewers as much as possible; one way would be to answer questions they've sent in. Put your video series on a dedicated page on your website as well as on your Facebook page.
5. Clear Mission Statement
New users want to know what you're all about as soon as they pop on to your site. Having a clear and concise mission statement can help them understand where you're coming from right off the bat. Try to make it as short as your description on Google. Positioning it on the front page along with a more detailed description on your company can be like a lead-in; customers will read the short mission statement, become interested, and continue on into your website.
This article is written by Mickie Kennedy, founder of eReleases (http://www.ereleases.com), the online leader in affordable press release distribution. Download your free copy of 7 Cheap PR Tactics for Success in Any Economy here: http://www.ereleases.com/7cheaptactics.html