This is a followup to our popular post: 5 Things Reporters Hate.
You want your press release in the newspaper or on your local TV news. You may not know it, but the reporters you're contacting want your story. However, there are a handful of things you're doing right now that are driving all your contacts insane. All of this could add up to your story never going anywhere – or worse. 
1. You Pestering Them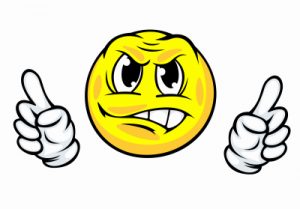 Want to immediately get on a reporter's bad side? Try calling them up over and over while they're trying to lay out a page or interview somebody or they're cycling through all the police chatter. Call them all the time and ask them why your story isn't in the paper yet.
When you call up every single hour every single day, you're taking up the time they have to do the rest of their job. Eventually they're not only going to ignore you but will immediately ignore all your press releases submitted in the future. 
2. Terrible Stories 
Reporters go through a lot of content every day. Whether they're writing it, editing it, or just reading it and rolling their eyes, they see about ten million words a day. The last thing they want to see is another awful story that has absolutely nothing to do with their paper or the community at large.
Make sure the story/press release you're submitting makes sense for the paper or television station. If not, you risk them thinking everything you submit is a total waste of time. Ask yourself: would you read it if it was in the newspaper? If not, reconsider sending it out. 
3. Crappy Headlines 
This one will drive the poor intern they've got covering the press release email more than the reporters themselves, but every person counts! Your headline is your best shot to getting into the newspaper or on TV. If it stinks, or worse, is totally misleading, you're sunk.
Again, reporters see tons of stories every day. The poor intern may get very excited about your headline and send it to his or her editor. If the story isn't all that great, though, you've just wasted their time. 
4. You Being a Jerk 
There's no reason why your story deserves to be in the headlines more than any other story. You could think it's the most important story in the entire world. It very well could be, honestly; but in the end, it's more than likely just an interesting story among many others. Being demanding to the reporter who may give you a chance does nothing for you. They're extremely busy people who just want to do a good job and go home – just like you. 
5. Not Aiding Them When They Need It
The reporter/PR pro isn't a one way street. It takes a lot of work on both parties to fulfill the relationship. You have to keep in mind they only have a limited space to put all the good stories they came across that day.
Want to get in their good graces? Help them out when they need it. Be a source or give them a lead on an important story in the community. If you refuse, there's no reason why they should scratch your back when you won't scratch theirs. 
Have you ever driven a reporter crazy? How did you handle it?
This article is written by Mickie Kennedy, founder of eReleases (http://www.ereleases.com), the online leader in affordable press release distribution. Download your free copy of 7 Cheap PR Tactics for Success in Any Economy here: http://www.ereleases.com/7cheaptactics.html