We've already spent a little time discussing whether or not it's a good idea for your brand to be on Pinterest. Pinterest is the 3rd most popular social network in the U.S., it retains users at a high rate, it's users spend a lot of time using it, it drives a lot of website traffic, and it's been appealing to a broader user base over time than it did initially.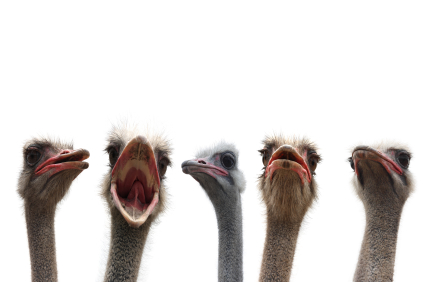 Of course, being successful on Pinterest requires more than just slapping a "Pin It" button on your site and starting a Pinterest page. You have to know how to engage your audience, attract followers, and get people to actually pin your content. The last part is usually the hardest part. How do you get people to actually pin your content?
Here are 5 simple tactics to help you out.
Get high quality, creative product photos — Pinterest is all about the eye candy. People pin interesting, high quality pictures that fascinate them. You don't see a lot of grainy, unclear images spreading like wildfire on Pinterest. What does this mean for you? It means you need to get high quality, creative, and interesting pictures of your products. Find a way to show your products in action or in a fun, sexy light.
Write to-the-point descriptions — A good description can sell your content and get people to repin it. Did you know that descriptions that are about 20 characters long are the most repinnable?
Create compelling infographics — People love infographics. A compelling infographic educates and engages the reader, and it is interesting enough that they simply have to share it with their friends. Put the time into creating great infographics, and push them hard on Pinterest. Check out these 5 tips for creating a killer infographic.
Study your target audience's Pinterest habits — The best way to determine which type of content you need to be creating is to study your target audience's habits on Pinterest. What type of content are they pinning? What subjects interest them most? What type of tone do they respond to? Once you understand what your target audience likes, you can tailor your content to appeal to them.
Run a contest — Pinterest users love contests and giveaways. Just search the words "contest" or "giveaway" on Pinterest and you'll see tons of results pop up. Running your own contest is a great way to garner some attention, get a lot of pins, and build a strong brand presence on Pinterest. Make sure to use relevant words in your product descriptions. For example, if you sell basketball shoes, write "Basketball shoes giveaway" in your description.
Do you use Pinterest? What tactics do you use to get more pins?
This article is written by Mickie Kennedy, founder of eReleases (http://www.ereleases.com), the online leader in affordable press release distribution. Grab three ebooks, including My Facebook Formula, a free report on Facebook and why you should be using the largest social network for your business, here: http://www.ereleases.com/insider/freebooks.html