You've spent hours, days, weeks, even months designing what you think is the perfect PR campaign. Over time, though, you start to wonder if it's even working. Money coming is one thing, but is that truly the sign of success? Are you really relating to the public?
To decipher this, see if you can spot these 5 signs. They should let you know if you're on the right track.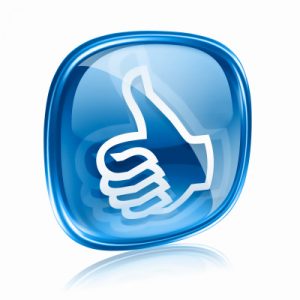 1. ROI
I know I just implied that money isn't the final indicator of success with a campaign. However, it definitely is a big one. After all, PR campaigns are generally to help businesses make money in the long run, so if you see a good ROI from your efforts you can take this as a positive sign.
Make sure it's your PR campaign that's doing all the heavy lifting, though. If there's a strong sales campaign also running they may be pulling in all the big bucks. Survey some customers and ask why they flocked to the business to make sure.
2. Social Media Activity
Whether or not your campaign is centered around social media activity, you should start to see increased activity on all your accounts. That's because in today's world when shoppers hear of a new business doing something fun and PR-worthy, they search for their social media pages to get a better idea of what they're all about. Make sure your accounts are all up to speed, by the way! 
3. Dealing with Problems 
During the early stages of a campaign, any problems that pop up tend to be palm-sweating nailbiters. After all, you're still learning the ropes of everything and any irate customer or fan can make you question everything you're doing.
A good sign of the future, then, is your ability to handily deal with crises. If the next time an angry person comments on Facebook about your product and you know exactly what to say without breaking a sweat, you're likely doing things the right way. 
4. Mentioned Next to Rivals
So often many business owners like to imagine beating a competitor to inspire them. But aside from putting them out of business, how do you know you're on the same level of your opponents? One great way is to look for online mentions, magazine and newspaper articles where your competitor is mentioned. Often these articles will mention other companies for comparison. Is yours one of them? If so, you're definitely on the right track. 
5. Journalists Contact YOU 
Remember those days when you were desperately calling every journalist, editor, and blogger in town, hoping to get just one story in somewhere? Those were tough times, and it seemed like nobody was ever going to be interested in what you were doing or what you had to say.
However, once things really get going for you, suddenly journalists will be contacting you instead of the other way around. Once you're the talk of the town every newspaper, blog and TV show will want a piece of you. Once there's no more begging for the media's time, then you know your campaign is truly working!
What other signs indicate your campaign is headed in the right direction?
This article is written by Mickie Kennedy, founder of eReleases (http://www.ereleases.com), the online leader in affordable press release distribution. Download your free copy of 8 Shocking Secrets Press Release Distribution Firms Don't Want You to Know here: http://www.ereleases.com/landing3.html