There are many different formats you can use when writing your press release. The type of story you're sharing often dictates which format makes the most sense. However, there's one format I like to use whenever possible because it just seems to work.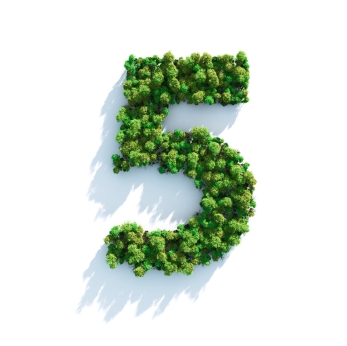 I'm talking about the list format. Writing a list press release is often a highly effective way to share an important story. For example, let's say you're a pest control company looking to get some publicity during the winter. You might create a press release along the lines of "5 Ways to Keep Your Home Pest-Free During the Holidays."
Don't think these kind of press releases work? Just flip open any magazine, check your favorite news website, or even look at a site like Digg, and almost every time, you'll see at list one story in the list format.
(For the record, at the time I'm writing this article, there are 2 stories on the Digg homepage in the list format. "20 Things Not to Say to Your Boyfriend" and "Why Proposition 19 Failed to Get Passed: 6 Theories". CNN's homepage contains 6 stories that are lists. )
So why do list press releases work so well? I'll give you 5 good reasons (see what I'm doing here? I'm using a list!)
1. They're easy to scan quickly – No matter who your target audience is, journalists or consumers, they're all pressed for time. And whenever you send over a typical long, boring press release in that basic press release template, you're shooting yourself in the foot a lot of times. Why? Because people aren't really readers anymore. They're scanners. And the easier your story is to scan over quickly, the more effective it will be. With a list press release, the reader can just scan over the main points of the list and move on if he or she wants to.
2. They keep the story organized and on point – I've talked quite a bit in the past about eliminating fluff and keeping your press releases tight. That's one of my favorite things about the list press release. It's like an outline. Just create the main points of the list, and fill in the details. It's almost impossible to go off-topic.
3. They're usually resourceful – Go back to the example I used earlier "5 Ways to Keep Your Home Pest-Free During the Holidays." It's a resource. It's news you can use.
4. They're intriguing – I don't know about you, but I have a hard time ignoring stories in a list format. If the topic even somewhat interests me, I have to at least take a quick glance at it. I want to know, what are the 5 ways to keep pests out of my home? There's just something about lists that make people look, like they're exposing secrets or important information you must have.
5. They get people talking – Lists engage readers. There are always people who will have something to add and people who will disagree with them. Simply put, they get people involved and talking.
Have you ever had success using the list format for your press releases?
This article is written by Mickie Kennedy, founder of eReleases (http://www.ereleases.com), the online leader in affordable press release distribution. Download a free copy of the PR Checklist – a 24 point list of Press Release Dos and Don'ts here: http://www.ereleases.com/prchecklist.html