There is a ton of advice for public relations pros out there, and you've undoubtedly heard all of it. However there are a few things that most PR pros forget to do with every campaign. Some are more literal and some are all about the "idea" behind the campaign, but either way they could spell disaster for your company. Are you making these mistakes right now?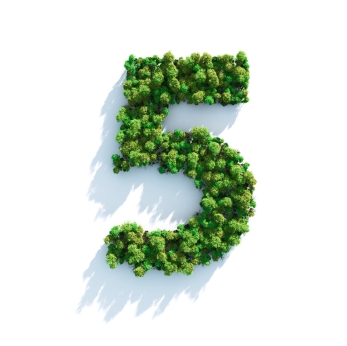 1. Aiming for the Moon
There's the saying "Aim for the stars. Along the way you might just land on the moon." Apparently the vast majority of public relations pros have heard of this adage, as they all want to get the widest release possible for their campaign. However, you should aim for the moon in the first place – go for a smaller release to create word of mouth and expand from there.
2. Telling YOUR Story
What makes your business and product interesting? It's not always the actual business; often it's the human behind the success. But nobody thinks to capitalize on that as they want the focus to be on what they've made. Don't be afraid to put yourself out there, though, if that's what sells. Figure out what's the most exciting and the most "human" about your story and make that what draws people in.
3. Establishing a Voice
No two businesses are the same, and no two "voices" are the same. Many PR pros forget to establish exactly how their business or client will sound online before they start writing, posting, and tweeting.
But it's very important to figure out if you're supposed to sound more business-like or "fun" before your first post. For example, a bank probably wouldn't want to come off as fun and goofy as it might set the wrong tone.
4. Go Outside
Sure, a lot of PR occurs within the office walls now with the advent of social media and the like. But there's still a lot about public relations that's outside as well, and many forget that. In a literal case, you should be going outside and doing public services and charity events with your company as part of your PR campaign. Get out and meet the locals to establish goodwill in the community!
Also of use: 15 Types of Events Your Business Can Host
5. Talking to Rest of Your Crew
Another "bubble" PR pros get stuck in is just talking to those in their team. The rest of the company undoubtedly has great ideas, and at the very least can provide insight into the operations of the company.
This insight could lead to great ideas as you may not have considered a lot of the information that other departments have at their disposal. For instance your customer service agents may have some great info about the statistics of your customer base like age, gender, or location, and you can organize a campaign around those stats.
Which of these tactics works best for your campaign?
This article is written by Mickie Kennedy, founder of eReleases (http://www.ereleases.com), the online leader in affordable press release distribution. Download a free copy of the PR Checklist – a 24 point list of Press Release Dos and Don'ts here: http://www.ereleases.com/prchecklist.html