Some public relations ideas are so full of gold they practically shine as soon as you open your mouth. You instantly know they're going to work and will instantly make your company or client the talk of the town, possibly the world.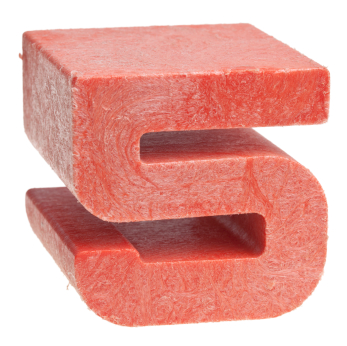 Other ideas, however, aren't such good ideas. In fact, they could easily be called bad ideas if it weren't for one little detail: they completely worked! Here are five that were doomed to fail but nevertheless bucked the trend.
1. Chrysler
Last year, car company Chrysler unveiled a bold new PR campaign during the Superbowl. Featuring rapper Eminem and the usually dismal streets of Detroit, the ad came at a time when the economy was still recovering and the auto industry wasn't exactly looking all that hot.
Chrysler needed a way to reassure people they would be around for a while. So they adopted a stance of "things are tough, but we're tougher." It's not something normally associated with the auto industry, or Chrysler. But it's paid off, and resulted in Clint Eastwood featured spots this year.
2. Union Insurance
Insurance isn't exactly a hip, sexy field, so coming up with unique strategies can be a challenge. Union Insurance in Slovakia, though, had no shortage of creativity when it implemented The Pink Squad into their image.
What was The Pink Squad? It was a roving gang of "vigilantes" who were striking back at irresponsibility on the streets. They wore pink ski masks and spread the word one car driver at a time. Eventually it became known that Union Insurance was behind it. It paid off, too; Union reached the same preference level as its 4 main competitors.
3. Wii
Way back in 2006, Nintendo's stock in the video game world was on a decline. Sony and Microsoft were dominating the land with their respective machines and Nintendo hadn't ruled the roost in many years. Furthermore, they knew their competitors were battling to take the top spot when it came to hardware.
So Nintendo went the other route. Instead of competing, they sidestepped. Instead of exclusive, the Wii console was inclusive – anyone could play, especially with the new "stand up and move" type remote. While the other companies could fight about bytes and pixels, Nintendo just let everyone have fun.
4. Bacon & Eggs
Have you ever eaten bacon and eggs for breakfast? Ever wonder why they're so perfect together? Well before the 1920s they were no big deal. It took a man named Edward Bernays, otherwise known as "the father of public relations," to convince everyone they needed the duo for breakfast. How did he do it? Appeal to authority figures, in this case physicians, which had never been done before. It was so different people took to it with no questions asked.
5. Tourism Queensland
Sometimes called the "world's greatest PR stunt," the Best Job in the World campaign in 2009 by Tourism Queensland gave the travel company worldwide notice and countless future fans. Folks competed to become the caretaker of Hamilton Island, a paradise island near Australia. After people submitted videos detailing why they should win, Tourism Queensland shot a reality TV show to find the future caretaker. It could have been an expensive failure, but paid off in spades.
Have you ever had a nutty PR idea that ended up working way better than it should?
This article is written by Mickie Kennedy, founder of eReleases (http://www.ereleases.com), the online leader in affordable press release distribution. Download your free copy of 8 Shocking Secrets Press Release Distribution Firms Don't Want You to Know here: http://www.ereleases.com/landing3.html