After running the eReleases press release distribution service for several years, I've spoken with countless people who have serious misconceptions about press release distribution. Some of this stems from the fact that there are, unfortunately, shady press release distribution services out there that flat out lie to customers; other myths come from people who like to swear that the press release is dead. It isn't, but I'll tackle that myth later in this post.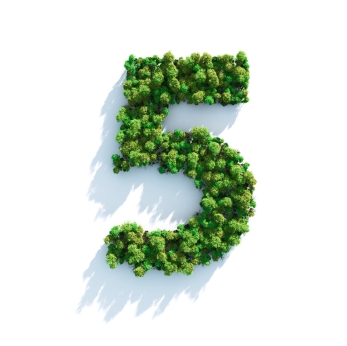 So, what are the most common myths I hear about press release distribution?
Myth #1: All press release distribution services are the same
Unfortunately, not all companies offer quality press release distribution services. Some companies don't actually have relationships with reporters, and they just blast out their press releases to an untargeted (and often outdated) list of journalists and editors. Additionally, most companies don't distribute their press releases on a major newswire of press releases (there's an important distinction between a newswire and a newswire of press releases), which is very important.
Myth #2: All news directories are the same
Wrong. While posting your press release to different directories can be helpful for building links, increasing the visibility of your story, and maybe even getting the attention of reporters, not all directories are the same, nor are they all worth posting to. Free press release directories, in particular, are typically worth avoiding in this day and age where Google punishes websites that have backlinks from low quality sites, like free press release directories.
Myth #3: The more reporters your press release gets sent to, the better
Emailing your press release to reporters is important, but what's really important is who it goes to not how many people it goes to. Let me explain. Just because a press release distribution service says they'll send your press release to x number of reporters doesn't mean that's a good thing. See, a lot of these companies spam journalists. They email press releases to reporters who haven't opted to receive them and who in many cases don't even cover the industry.
Focus on choosing a press release distribution service that contacts interested journalists directly and that has true relationships with these journalists.
Myth #4: A good story always gets picked up
Clients often ask me what they can expect from their first press release. They've been led to believe that a good press release with a solid angle will always be successful. The reality is that a single press release often doesn't make a huge difference. A good story won't always get picked up, at least not immediately. What works is sending out a series of newsworthy press releases with different angles and hooks over a period of time. Eventually, the media will take note and you'll find yourself in the right place at the right time.
Myth #5: The press release is dead
I've been hearing this one FOR YEARS. First, the internet supposedly killed the press release, and now social media is supposedly killing the press release. Neither is true. The press release is still alive and well. Has it evolved? Absolutely, but press releases still work at garnering news coverage. I see it every single day. Reporters take note of well-written, interesting press releases that come from trusted sources.
Do you disagree that any of these are myths? Have your own myths to add to the list? Share your thoughts by commenting below.
This article is written by Mickie Kennedy, founder of eReleases (http://www.ereleases.com), the online leader in affordable press release distribution. Grab your free 160-page copy of the Big Press Release Book – Press Releases for Every Occasion and Industry here: http://www.ereleases.com/insider/bigbook.html