With all the hype around the holidays, it's almost like you have to wave a flag and shoot off fireworks to get your product noticed in the crowd. Instead of taking such drastic measures, though, you may want to try the following public relations tips. They're a little "under the radar" but when all the usual methods aren't doing the trick you need to think outside the cube shaped cardboard receptacle (see what I did there?).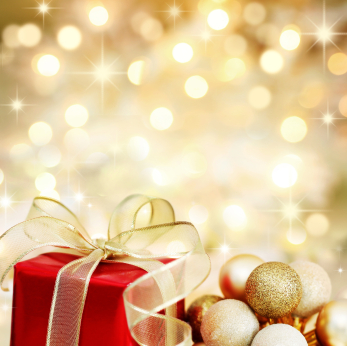 1. Add Customization
Nothing screams "I found the perfect gift!" like a customized item. If you don't regularly offer customization for your product, then now is the perfect time to start! Whether it's a coffee mug, a mousepad, or even a fun toy, offering customers a chance to personalize it adds a whole new dimension to your store.
The customization doesn't have to be anything major, either. Just let them customize with a line or two, or a picture. Or you can go all out like this company, who makes custom action from photos of your family and friends!
2. Remind Customers of Their Childhood
There's one surefire way to dig into the public's pocketbooks, and that's to make them feel like your product will bring back their childhood. There's no feeling in the world like unwrapping a present Santa brought you when you're a little kid. Your job is to bring that magic back to your customers.
How do you do that? Find that little trait of your product that could potentially bring back memories of waking up at 5 AM to look under the tree. It doesn't matter if it's a couch pillow or a stapler – the opportunity is there, you just have to uncover it.
3. Holiday Themed Signatures
We've all heard the tired stories of putting banners and what not up on your website to attract attention to your holiday products. However, there's another area you're probably forgetting about, and it needs a fancy new banner or signature as well.
I'm talking about any web forums you visit! More than likely you're hanging out on forums already chatting with other people who enjoy the same things you do. Set up your signature to reflect the sales and deals you have during the holidays in order to drum up some of this business.
4. Get Reviewed
Is your store trustworthy? You may think so, but others may not. One great way to solve this is to get your site reviewed. Send some of your product out to influential bloggers and newspaper reviewers. When they review it, they'll also check out your site. This works twofold: not only will readers know to trust your site, it always gives you needed exposure.
5. Guest Yourself Out
You love talking about your product (hopefully), so put that to good use by doing it as much as possible! Blogs, podcasts, and video series need guests, so get yourself (and other members of your team) on them to talk about important issues. While you're there, the host will usually let you talk about your stuff a little. This can show others why they should buy your product – after all, if you're so excited about it, maybe there's something to it!
What are some other holiday PR tips to get you exposure?
This article is written by Mickie Kennedy, founder of eReleases (http://www.ereleases.com), the online leader in affordable press release distribution. Grab your free 160-page copy of the Big Press Release Book – Press Releases for Every Occasion and Industry here: http://www.ereleases.com/insider/bigbook.html