Rebranding your company can often be a great thing. It can lead to a boost in sales as customers see your business in a brand new way. Old customers might balk at first but eventually will come around when they see how well the new direction works out.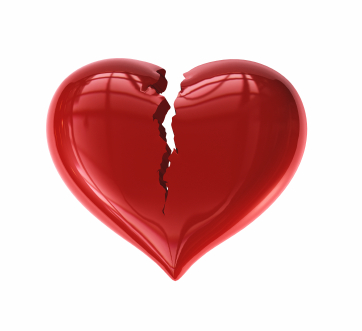 Sometimes, though, rebranding just flat out goes wrong. Nothing works, your customers hate it, and potential new customers stay far away. Here are five examples of a company trying a new thing and watching it whip around and bite them on the buttocks!
1. Gap
One of the most recent examples is clothing store Gap. Last fall, the retail chain announced they were changing their logo after using the same one for 20 years. The big blue box of old was reduced to a seeming add-on to the "p" in the new logo.
However, after noticing people were unhappy with the new logo, the company asked their customers for advice via social media. The response was universally "change it back." It wasn't long before the big blue box returned and customers breathed a sigh of relief.
2. SyFy
Formerly the SciFi Channel, the network started to move towards less actual sci-fi and more to other venues of entertainment like wrestling. To rebrand with their new direction, they changed their name to SyFy.
The backlash was immediate and continues to this day. Long-time watchers of the channel, already upset about less sci-fi and horror and more standard programming, were further riled by the silly name. Even worse, it was discovered "SyFy" is a slang term for syphilis in some countries!
3. Tropicana
In another example of a pointless logo change, Tropicana seemingly randomly decided to totally change their boxes. Customers used to going into the store to get some Vitamin C were shocked when instead of a juicy orange with a straw in it they were confronted with a generic looking white and orange box. It was so bad customers were confusing it with the cheap generic brands. Luckily, PepsiCo listened to complaints and quickly reverted back to the delicious original.
4. Radio Shack
Some rebranding efforts are a good idea but flat out just don't work because it's too late. Way back in 2009, Radio Shack switched its name over to "The Shack" and began an aggressive ad campaign announcing it. They hoped customers would think they were a hip alternative to Best Buy.
Long story short: it didn't work. One of the main problems was that literally nothing else changed. The brains behind the company failed to realize that nobody goes to Radio Shack because they are outdated and irrelevant, not because they didn't have an awesome name. By sticking to the same model with the rebranding, the whole thing stunk of a last minute ruse.
5. Comcast
Tired of everyone associating them with bad customer service and dropped Internet signals, Comcast decided to rebrand. They chose XFinity for the face of their service. It's taken over as the brand agent so much that commercials for Comcast barely have their company name. It's XFinity this and XFinity that.
Unfortunately for them, long suffering customers aren't convinced that it's not just a change in name. This is despite the company's efforts in making a change to their formerly terrible service. It remains to be seen if "Xfinity" will stick around during the rebranding, but as of right now, it almost feels like a temporary smoke screen to make people forget the company's uneven past.
Got a rebranding effort that breaks your heart? Share below.
This article is written by Mickie Kennedy, founder of eReleases (http://www.ereleases.com), the online leader in affordable press release distribution. Download your free copy of 7 Cheap PR Tactics for Success in Any Economy here: http://www.ereleases.com/7cheaptactics.html