Relationship building is an important part of PR and media relations. If you have a good relationship with a reporter, you have a better chance of them contacting you when they need a source or a company to feature in a story.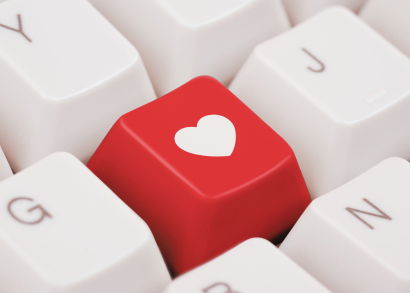 Of course, all relationships are give and take, and it's important that you focus on giving back to reporters as much as you can. How can you do that? It's actually pretty easy and doesn't have to take a lot of time or energy.
Here are 4 simple ways you can show reporters a little love and improve your relationships with them in the process. Add your own tips by leaving a comment at the end of this post.
Comment on their stories — Commenting on stories does a number of things. First, it gets the attention of the reporter. Reporters closely monitor the comments on the stories they write, so when you leave a comment with your name attached to it, you instantly get on the reporter's radar. Leaving a comment also shows the reporter that you're paying attention to what they do and that you enjoy their work, so it boosts their ego a bit. Finally, commenting can be a good way to interact with a reporter and get a conversation going.
Share stories you like through social media — Reporters need traffic to their stories. If their work isn't getting hits, they might not be on the payroll much longer, so they're very appreciative to anyone who shares their stories. Whenever a reporter writes a story you genuinely like, share it with your friends and followers on Facebook, Twitter, LinkedIn, and any other communities you're active on.
Send them greetings on holidays and birthdays — Joe Girard was named "World's Greatest Salesperson" by the Guinness Book of World Records. One of his favorite tactics was to send customers greeting cards throughout the year for all major holidays. It helped keep the relationship going, and customers appreciated the thoughtfulness. You can take the same approach with media relations. Send well wishes to reporters on holidays throughout the year, and if you're able to find out their birthdays, wish them "Happy birthday" each year.
Connect reporters to other experts — Reporters are always looking for reliable inside experts and sources. If you know of any good experts for a particular niche the reporter covers, share their contact information to help the reporter out. This will make their job easier, and it's a thoughtful act that will build some goodwill.
What are some ways you show reporters love? Share your best tips by commenting below.
This article is written by Mickie Kennedy, founder of eReleases (http://www.ereleases.com), the online leader in press release writing and distribution. Download the free whitepaper LinkedIn for Business here: http://www.ereleases.com/insider/linkedin.html