You can feel it through the computer. You get an email back from the reporter you sent your latest press release to and you can just hear them laughing as they respond. There's a feeling they just aren't taking your press release seriously despite the subject matter obviously not being a joke. 
This can drive you crazy, but there's always a reason for it. In fact, there are four big reasons why your press release isn't working out. Check over your latest draft and see if any of these huge problems pop out at you.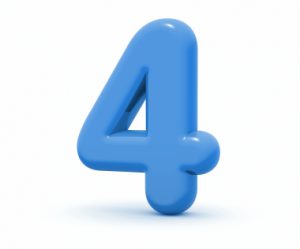 1. It's Not News
This is absolutely without a doubt the biggest killer of press releases. If you're sending a press release out to a newspaper, why would you expect it to go in if it's not newsworthy? It's going into a newspaper after all, and the story has to be interesting to readers.
Remember just because it's interesting to you doesn't mean it will be to everyone else. Make sure what you're talking about is actually newsworthy by asking other people. If it's anything you can find anywhere else (middle manager moves up to upper management!) then it's a no-go. Anything interesting and unique, though, like "new CEO came from the mailroom" is worth taking a look. 
2. You Didn't Edit 
If there's an error in the press release you might as well just forget it. Ok, that's not entirely true, but only in super rare occasions does a press release with one error in the last paragraph get through. Two errors, then you're definitely out of luck. This is why you absolutely need to edit.
Not just one quick look through kind of edit, either. You have to pay close attention to everything – spelling, grammar, contextual information, length, etc. It all has to be one solid package, and anything else means you're going to get looked over. 
3. Your Info is All Jumbled 
Have you heard of the inverted pyramid method? If not, it's time to rethink your entire press release. This is because you're jumbling all your information in the release to the point where it scarcely makes sense.
The essence of the inverted pyramid is the "base" of the pyramid goes up top – in other words, all the relevant information people want to know goes first. The who, what, where, why, when, and how is up top and everything else comes second. This way even if someone glances at the press release they know what it's all about.
For example, if the press release is about a new manager moving up from the mailroom, you should include info like who the manager is, when it happened, and how they managed to pull off such a feat. Supplemental stuff like quotes from the owner and products the company sells would go later in the piece. 
4. You're Not Explaining Yourself Well
Even before a reporter ever even reads your press release you have to convince them to take a look at it. If you're emailing back and forth with a reporter, you have to satisfactorily communicate why the story is important. More than that, you have to communicate them why it's a great fit for their newspaper or other publication.
Remember, just because the story is important to you doesn't mean it's important to other people. So try to think of it from their perspective. If you weren't affiliated with the company, would you care about the press release? If so, why? What speaks to you? That's exactly what you should be telling the reporter. Only then will they care enough to respond positively and hopefully put your release in the publication.
How many successful press releases have you released?
This article is written by Mickie Kennedy, founder of eReleases (http://www.ereleases.com), the online leader in affordable press release distribution. Grab your free 160-page copy of the Big Press Release Book – Press Releases for Every Occasion and Industry here: http://www.ereleases.com/offer/bigbook.html